Legislative Funding Requests
---
Please help SCSD students and consider the following funding requests for 2022-23:
Foundation Aid
The Legislature deserves tremendous credit for their effort to deliver and allocate unprecedented financial support to schools during the pandemic. As a result of your commitment to fund public education, the children of the Syracuse City School District are on their way to academic recovery and success.

We appreciate the state's commitment to fully fund Foundation Aid in the coming two years and the commitment to providing additional resources in a transparent and equitable manner. We remain deeply concerned about the funding cliff looming once federal stimulus funds have been exhausted. Syracuse City School District is fiscally dependent on the City of Syracuse and relies on the City to raise taxes.

We ask the state to consider updating the Foundation Aid formula by utilizing updated census and poverty data and increasing weighting for Special Education and English Language Learners (ELL) for proper funding. This is the year to update the census data and use current, more accurate data to ensure that state funds will be allocated to students who need it most when the federal stimulus funds expire.
Student Health, Mental Well-Being and Nutrition
Establish and fund infrastructure to sustain critical supports for students to ensure their well-being. All children have been impacted by the pandemic; however, those in urban centers living in poverty, with disabilities, and with language acquisition challenges have been particularly impacted and will need support long after the federal stimulus funds expire.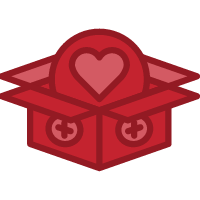 Health Services Aid
For years, School Health Services funding has not kept pace with student health and medical needs. This gap has widened as a result of the ongoing pandemic. School nurses bridge the gap between pediatric health care and education. Nurses are essential to the daily operation of our schools and should be properly funded as an expense-based aid. The last two years have been overwhelming for our health services staff. Our nurses have been performing extra duties in order to continue to provide the best services to our students during the pandemic so that we can keep our schools open for in-person instruction. Currently we have a full-time nurse at each one of our schools, regardless of the enrollment in the building.

Additionally, the District would like to establish a student to nurse ratio of 300:1 in order to continue to provide essential health services to our students. In order to do this, additional School Health Services Aid is needed.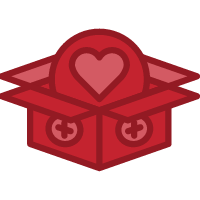 Increase Special Services Aid (CTE)
Provide Special Services Aid for 9th grade students enrolled in Career & Technical Education courses. The current formula only funds students in grades 10, 11 and 12. Data is being collected and reported on 9th grade CTE students and this is an investment that will provide opportunities for students to be college and career ready. We have begun introducing CTE courses to middle school students and long-term our students will be entering high school with a CTE credit. It is important that Special Services Aid is funded for all students in the CTE programs, including 9th graders. Additionally, increase the per pupil rate by 33% each year for three years as outlined in the Regents Proposal, increasing the per pupil rate from $3,900 to $5,200 in 2022-23.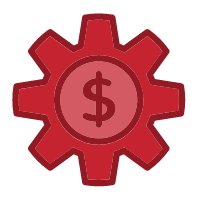 Advance Payment of Supplemental Charter School Tuition Aid to the Current Year
Supplemental Charter School Tuition is paid on a one-year lag. If the State would pay this aid in the current year, it would provide a one year pick up and then would help with cash flow thereafter. The District is mandated to pay Charter Tuition prior to receiving Foundation Aid (or risk having it intercepted) and then must wait a year before receiving Supplemental Charter School Tuition Aid.

Check out NY State Senate Bill S921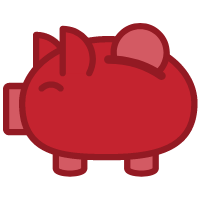 Permanently Cut Charter School Tuition Rate
The Charter School Tuition Rate needs to be aligned with charter school expenses. Without pension, legacy costs, OPEB, and high concentrations of ENL, Special Needs, and high-poverty students, the cost of operating charters is much less than that of a traditional public school. Much of the taxpayer dollars funneled to Charters either goes to their corporate oversight entity or adds to their equity. Taxpayer dollars should not be used to fund private for-profit margins.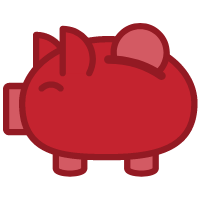 Set Charter School Saturation Cap
Limit Charter School saturation to 10% in urban centers allowing for school choice while limiting the financial burden on public school districts. In Syracuse, charter school enrollment has increased to 10% in recent years costing more than $30 million. Students enrolling in charter schools are coming from every school and grade level in the District, making it difficult to offset additional tuition expense with reductions in existing District programs and classrooms.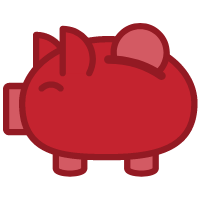 Smart Schools Bond Act (SSBA)
The pandemic emphasized just how crucial technology has become to education. Syracuse doubled the number of devices deployed districtwide and has needed to add staff and enhance infrastructure to support the additional bandwidth, safe internet access, number of devices, training for staff and students, hardware and software to ensure that virtual learning can be supported. By funding another round of SSBA, the State can provide funding when approved and when needed to replenish devices and sustain infrastructure for the future of education. Otherwise, we will need annual funding for technology.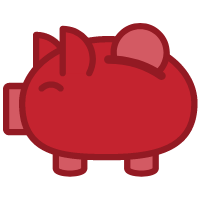 Teacher Shortage
Implement the Board of Regents recommendations to address the teacher shortage this year and for years to come. Temporarily waive the income cap of returning retirees, expand the alternative teacher certification process, simplify the certification process, and provide college tuition programs for students earning education degrees.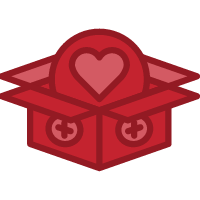 English Language Learners
Most pupils who are newly arrived in the US are educated in the Big 5 School Districts. The State needs to provide more support for English Language Learners (ELLs) through designated categorical program to fund the services immigrant students needs as they acclimate to school and skills beyond just language acquisition. Many immigrant children arrive in the US with interrupted formal education (SIFE) and require resources to help them transition to the school learning environment.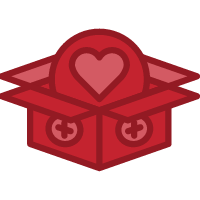 Expense Driven Aids & Instructional Materials Aid Enhancement
Fully fund and maintain expense driven aids and adopt the NYS Board of Regents proposal to increase instructional material aids including library materials, textbooks, software and hardware aid. These funds provide critical access to educational materials.