Transportation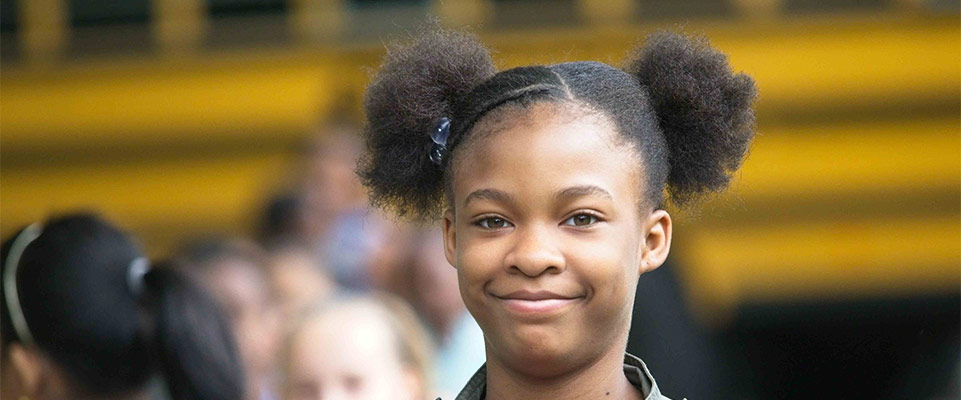 ---
Director of Transportation
Jeremy Smith
Physical Address
369 6th North St.
Syracuse, NY 13208
Contact info:
(315) 435-4260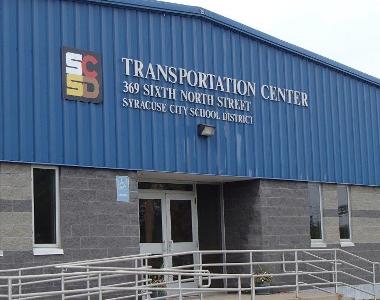 The Syracuse City School District Transportation Department contributes to student achievement by ensuring that our students have a safe and reliable means of getting to and from school and school related activities on a daily basis.
We employ highly trained professional and dedicated bus drivers, bus monitors, maintenance mechanics, and office staff. Our contractor partners are First Student (East and West) and Centro who fulfill the transporting of over 15,000 Syracuse students on a daily basis.
The Syracuse City School District transportation policy is set by our Board of Education. Our Board of Education has established the distance of one mile (1) K-8 and one and a half (1.5) miles 9-12 from the school they attend.

Stopfinder App
Stopfinder is the easy to use app designed for parents to know in real-time where your child's bus is and have the most accurate information about your child's bus schedule in the palm of your hand.
Field Trip Information
All district staff must use
busHive
to set up transportation for student field trips. Transportation arrangements are just one piece of the field trip process though. A copy of the
Field Trip Handbook can be found on the Intranet, which details the necessary steps when preparing to take your students on a field trip.
Transportation Contact Information
General information 315-435-4260
First Student East 315-423-5385
First Student West 315-448-1342
Centro 315-442-3400

Transportation General Information
Students are eligible for busing in grades K-8 if they live over 1 mile and 9-12 if they live over 1.5 miles.
As it is not possible for the buses to stop at each child's door, bus stops may be approximately several blocks from the student's home. Selection of safe bus stops is the District's responsibility, but the safety of children traveling to and from the stops is the responsibility of the parent or guardian, just as if the child were walking to and from school. Children in elementary and middle school will take the yellow bus. Most high school students will take Centro buses.
Transportation must have the child picked up at the same location five days a week and dropped off at the same location five days a week. The pick-up and drop-off point may be different but must remain consistent throughout the school week. If the change is long term, such as a move to a new home, the change of address should be reported to the school immediately.
If your child qualifies for curb-to-curb stops, you must be present at the stop or the child may be returned to the home school. The adult over the age of 16 who is to supervise the student should arrive at the stop at least ten minutes before the student is scheduled to be picked up or dropped off.
Students who require special busing for other reasons (such as students who go to/from their home) must have the "Childcare Request Form" completed and returned to your child's school or the Transportation Department no later than July 1 preceding the school year. This procedure must be followed
every year
as there is no automatic renewal of special busing.
If you have any questions regarding your child's transportation, please call the Syracuse City School District Transportation Department at 435-4260.
Important Information for Students Who Ride School Buses
Be outside at your assigned stop at least 10 minutes ahead of time. If a child misses the bus, it will be the parent/guardian's responsibility to get the child to school.
Buses leave school approximately 10 minutes after dismissal.
Respect the property and personal rights of others.
Ride only the bus assigned to you.
Before you cross the street, wait at your stop for the universal crossing signal from the driver (a hand signal you will be taught at the beginning of the year), or wait for an attendant to come across to get you. If the driver honks the horn while you are crossing, it means it is not safe to cross and you should return to the curb.
Remain in your seat while the bus is in motion. Keep your arms and head inside and don't throw objects out of the windows or in the bus.
Drinking of any beverage or eating is not permitted on the bus.
Any student who disrupts the normal operation of the bus or endangers the safety of others while entering, leaving, or riding the bus may be immediately suspended from transportation and may face disciplinary action, including loss of transportation privileges.
Immediate suspension of transportation will result if a student possesses a sharp instrument, tool, or displays inappropriate sexual behavior
The school bus is an extension of the classroom, and good behavior is expected at all times.

Frequently asked questions

My child transferred to another school. How do I change the bus?
We will automatically assign a new bus for your child if she/he is eligible for transportation. Our Department will notify the school of the new bus and times. They will communicate that information to you child.

Do the bus drivers have radios or phones in order to communicate in case of emergency?
Good question. Yes, all buses are equipped with 2 way radios. They are also equipped with GPS (global positioning systems) which can help us locate the bus in case of emergency.

My child is eligible for transportation but I plan to drive her/him to school every day. Should I notify anyone?
Yes. Please notify your child's school and the transportation department in writing. This letter can be mailed or dropped off. If you decide to have your child take the bus in the future, we can certainly start transportation services for them. It will take approximately five days for this to be put into effect.

If I think my child's bus stop is too far from my house, what can I do?
Our school bus stops are generally no further than .30 miles from your house. We can always review the bus stop with you if you have concerns about the placement.

Do all school buses have bus attendants?
No. However, an attendant may be assigned to a bus if required on their IEP or other medical reasons.

Student Transportation -- We are transporting the future!