Public Safety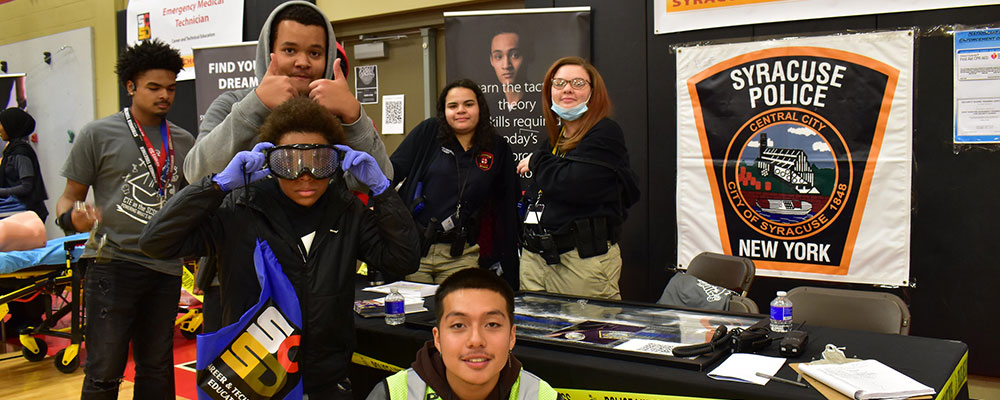 ---
Physical Address
201 Central Office 725 Harrison Street
Syracuse, NY 13210
Mailing Address
School Security Department 1025 Erie Blvd. West, Syracuse, NY 13204
Contact info:
(315) 435-4527
Sex Offender Registry Information
In accordance with the Sex Offender Registration Act (Megan's Law), the Syracuse City School District and the Board of Education support the NYS Division of Criminal Justice Services and the Syracuse Police Department in their efforts to inform the community of the presence of individuals with a history of sex offenses, particularly against children. The Board of Education enacted its policy in order to minimize the possibility that the sex offender will come into contact with school-aged children and to assist law enforcement agencies in preventing criminal activity.
The District in cooperation with the Police Department and the local community are working together to promote and protect the well-being and safety of our students. Parents, students and community members can now access two websites which will provide detailed information about the location of sex offenders in relation to their home or school.
If you would like further information please contact either the Syracuse City School District at 435-4499 or the Syracuse Police Department at 435-3020. Thank you for all you do to ensure the safety of our school aged children.
Security Procedure FAQs
Q: Will my cell phone set off the walk-through metal detector?
A: Yes, that is why you will be asked to remove it from your person, prior to scan.
Q: Can I bring my laptop through with me?
A: No, it will activate the detector.
Q: Will the metal buttons/zippers on my clothing activate the metal detector?
A: No, as the equipment operates on an Airport mode to discern metal objects.
Q: What happens if I activate the metal detector as I pass through it?
A: You will be moved aside and a staff member will use a hand held metal detector wand to re-scan only the area which triggered the detector activation.
Q: Will visitors to schools complete metal detection?
A: Yes, they will be screened.
Q: What other common items will activate the metal detector as I walk through?
A: Keys, food items wrapped in aluminum foil such as Pop Tarts, metallic pens.
Security Forms and Resources
Announcements
District Safety Plan Available for Public Comment