Ed Smith Pre-K-8 School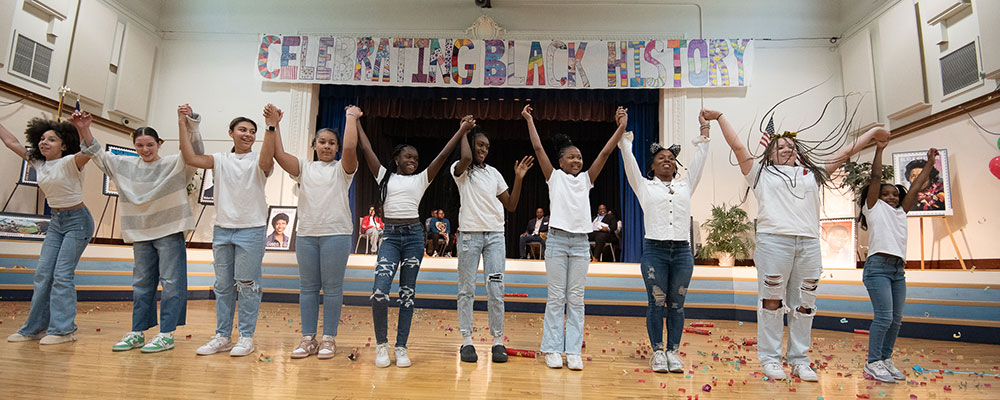 ---
Vice Principals
Dr. Jennifer DiBello
Andrea Ellis-Smith
Karen Earl
DASA Coordinators
Karen Earl
Cara Fiori-Potamianos
School Address
1106 Lancaster Ave. | Syracuse, NY 13210
School Hours
8:20 AM - 2:50 PM
Main Office
(315) 435-4650
Nurse's Office
(315) 435-4543
Guidance Office
(315) 435-6414
Help the Ed Smith PTO raise money for the 8th Grade class.
NYGEARUP for
8th Grade Students
School Supply List for 2023-2024 School Year
Ed Smith Pk-8 Vision and Mission
Announcements
Using FamilyID to Register Student Athletes
First, go to familyid.com, then click on Get Started Now button. Next, please fill out form and click create account. Be sure to write your password down somewhere. Activate account by checking your email. Click on the email from FamilyID then click email link to FamilyID. Type Syracuse City School District in the search box, then click find. Click on SCSD or Nottingham High School and the current season (Fall, Winter, Spring) and the year. Finally, click Register now. Scroll down until you see the team your student wants to participate in. Click on team, scroll down and fill out form and answer all questions. Please email Ray O'Brien at robrien@scsd.us or call him at (315) 435-6000 ext. 2755 if you have questions.
Student and Family Supports are Available!
The SCSD has many academic, social, emotional and mental health supports available to students. School social workers can help connect you and your child to in school and/or out of school supports that meet your needs. Please call us at (315) 435-4650 and ask to speak with a Social Worker for more information and assistance.