Strategic Plan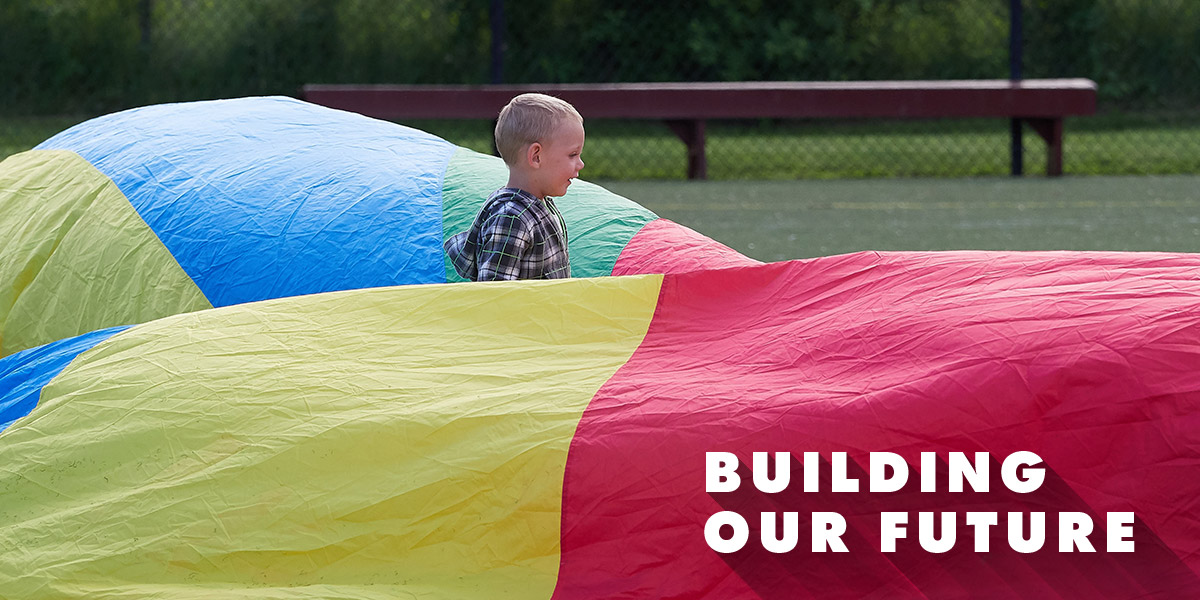 2022 PROGRESS REPORT
Please click here to see where we are on our journey to Building Our Future.

VISION
To prepare and inspire all of our students to innovate locally and contribute globally.
MISSION
To build, support and sustain school communities that provide all students with a high-quality education that prepares them to graduate as responsible, active citizens ready for success in college and careers and prepared to compete in a global economy.
CORE BELIEFS & COMMITMENTS
All students can learn and achieve at high levels.

Teaching and learning is our core business.

Education is an essential to improve future life opportunities.

Teachers have the greatest impact on student achievement.

Effective leaders produce excellent results for our children.

A high-performing organization produces a legacy of enduring greatness.
That the involvement of families and community partners is vital to improving student outcomes.
Positive, supportive cultures are created by the actions of each of us and are essential to teaching and learning.
The diversity of our students and families is a strength of our district.

In discovering, valuing, and building on each child's gifts so that each child can reach his or her fullest potential
In evidence-based decision making to ensure continuous improvement at all levels.
In the value of families as their children's first teachers.

In equity and ensuring opportunities for all.


THEORY OF ACTION
When we...
Recruit, develop, support and retain the most effective diverse staff.

Enlist and engage our partners and empower families and the community to take an active role in the education of our children.

Apply culturally responsive education practices to create equitable and accessible opportunities for students.

Ensure a personalized and rigorous instructional program.
Then...

all students will graduate prepared for successful transition into higher education, careers, and active citizenship.
---
5 STRATEGIC PRIORITIES
We Believe…
All families have dreams and wants for their children.

All families have the capacity to support their child's learning.

Parents and school should be equal partners.

The responsibility for engaging families rests primarily with the school.

Students should be the beneficiaries of family and community engagement.
Goal

Our families are true partners with the district in the success of their children.

What we must do
BY 2018
Every school will have active family participation in districtwide and school-based decision-making bodies (e.g., SPC, SLT, Task Forces, CSE).

Every division and school will develop written plans that define action steps with customized targets for increasing engagement of their families.
BY 2021
By 2021, all schools will conduct quarterly data (academic, behavioral, attendance)review sessions with families using district-aligned resources (e.g., PEN PALS).

Schools will demonstrate community connections.

The district will develop an aligned training program to support staff in actively engaging family and community members.
BY 2022
Increase participation in the climate survey annually by 10%5 to achieve at least a 20% participation rate by 2022 to ensure a representative sample of the district.

Every school building will have a designated family engagement team, designated space and resources for use by families, PTO, PTSO, PFO and community stakeholders.
We Believe…
Culturally responsive education is about more than effective pedagogy and relevant curriculum

Culturally responsive education acknowledges, responds to, and celebrates culture, and provides equitable access to education for all students

Students and families from diverse cultures as assets and strengths of our district
Goal

Our students feel that their teachers and leaders truly understand them, care about them and want them to be successful in school.

What we must do
BY 2019
Complete a curriculum, district policy and practice audit for cultural relevance and implement corrective actions.

Develop competencies for culturally responsive practices to be used to align standardized professional development and ongoing support.
BY 2020
Integrate in the district professional development plan activities that explicitly celebrate our diverse population and incorporate opportunities for community discussions and learning around cultural responsiveness.

All staff will have received standardized, baseline Culturally Responsive Education (CRE) professional development from which schools and staff can personalize their support.

Increase from baseline results, positive climate survey results reported by students, staff and families.
BY 2022
Decrease in-school suspension and out-of-school suspension rates for subgroups as follows:

• Black students: From 18% in 2016-17 to less than 10% in 2022.
• Hispanic students: From 12% in 2016-17 to less than 10% in 2022.
• Students with disabilities: From 14.5% in 2016-17 to less than 10% in 2022.

Decrease referral rates for subgroups as follows:

• Black students: From 25% in 2016-17 to less than 10% in 2022.
• Hispanic students: From 18% in 2016-17 to less than 10% in 2022.
• Students with disabilities: From 21% in 2016-17 to less than 10% in 2022.

Decrease the chronic student absenteeism rate for each accountability subgroup by at least 10% with the ultimate goal of reducing disproportionality among subgroups.
We Believe…
A comprehensive systemic approach leads to: skilled and knowledgeable teachers; empowered and informed principals who lead in a culture of excellence and inclusion; a District with staff maximizing resources; and more equitable opportunities for all students.

By focusing on our staff, we will enrich our students, grow our own and help to bring about lasting change for our students, our staff, and our City.
Goal

Our staff is comprised of the most talented and effective people, reflecting our amazing diverse community. Our employees are cared for, valued and respected, and in turn care for, value and respect our students and their families.

What we must do
BY 2018
By September 2018, educate all employees on our district's core values, culture and high expectations, and measure efficacy of the effort based on surveys.
BY 2020
Provide and expand professional learning opportunities for all employee groups in leadership development and other job-related training.

Implement an aligned, customized, sequential professional development plan with hybrid and virtual learning opportunities afforded to andbrequired for all staff.

Expand and define internal leadership career ladders and advancement opportunities for all staff.

Implement mechanisms to assess and improve staff morale to ensure all employees feel cared for, valued and respected while defining and reinforcing the district's commitment to excellence, cultural responsiveness and high expectations.
BY 2021
Ensure an annual personalized plan for growth for every employee that connects practice to impact, and affords varied tiers of support and professional development.
BY 2022
Refine our practices to recruit employees who are representative of the diversity of our district, utilizing a multi-pronged approach that results in increases to staff diversity through new hiring and internal promotion.

Ensure more of our best teachers and leaders serve in our schools of greatest need.

Increase teachers hired through recruitment pipelines by 25% and establish relationships with eight key colleges and universities locally, regionally and nationally.
Why
Personal engagement in learning, with the encouragement of invested adults, helps our students to develop a greater sense of self-efficacy to pursue their life-long goals

Effective classroom teachers have always personalized learning

Now we can and will empower them with curriculum, pedagogy, tools, and resources specifically designed to support personalization of each students learning
Goal

Our students set and monitor meaningful and ambitious goals and achieve them through learning experiences that
leverage their strengths, needs, interests and cultures.

What we must do
BY 2019
SCSD will have a common understanding and corresponding approach to personalized learning.

100% of teachers will leverage personalized learning strategies that will help students achieve their goals.
BY 2022
Every student will have an individual profile that includes short-term (annual) goals and long-term goals related to cognitive skills, content area skills, and social and emotional skills, and takes into account background.

Student surveys will include questions about the value of individual goals in helping students achieve their hopes and
dreams, and will demonstrate increases in positive responses each year.

SCSD will evaluate the impact of personalized learning on student achievement as well as report on the critical ways in which personalized learning has impacted a culture of innovation.
We Believe…
Teaching and learning is our core business

Our curriculum and instruction must focus on improving proficiency of gateway skills for students including third grade reading, Algebra I and success in HS ELA and Math
Why
Our students and families deserve the best

Education is the way out of poverty

Our students are our future
Goal

Our students achieve proficiency in all subject areas and are critical thinkers and problem solvers.

What we must do
BY 2019
Develop action plans for leveraging all content areas.

By September 2019, all content areas will develop common benchmark assessments for all grades.
BY 2020
Implement and use data from common benchmarks for all content areas across grade levels.
BY 2022
Implement new science standards for K-12 students.

Teachers will meet at least quarterly across grade levels and content areas to refine interdisciplinary learning
projects for students based on needs derived from common benchmark assessments.
2022 IN ELA
Double the percentage of students reading and writing proficiently16 in second, third and eighth grade.
Nearly 90% of students will achieve overall passing rate on the ELA Regents.
Decrease the achievement gap for all accountability subgroups of students by 50% relative to the district average.
2022 IN MATH
Double the percentage of students proficient in eighth-grade math as measured by New York State exam.
increase the number of students passing the Common Core Algebra I Regents Exam by 50%.
Decrease the achievement gap for all accountability subgroups of students by 50% relative to the district average.

We must use this plan to...
Guide the development of specific operating plans within each department of the school district.

Guide the development of specific school improvement plans.

Focus our resources on the things that matter most.
Annually report on progress towards achieving goals.