Meachem Elementary School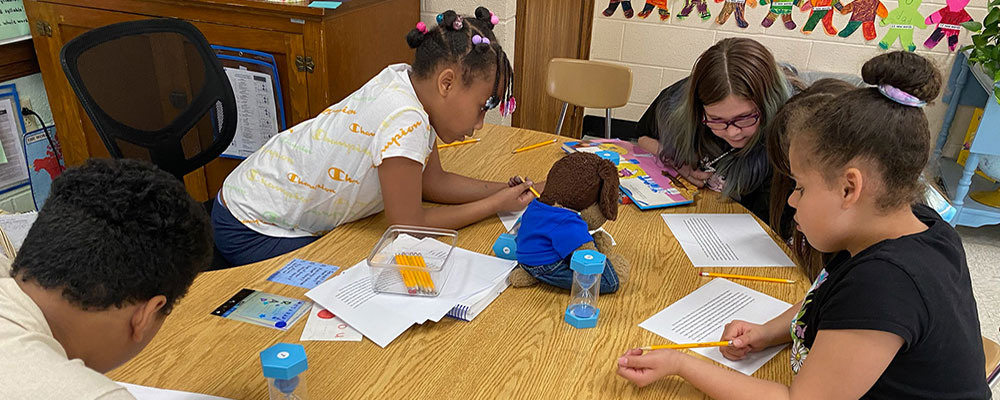 ---
Vice Principal
Kevin Murphy
DASA Coordinators
Kevin Murphy
Nadine Sansone
Main Office
(315) 435-4610
Nurse's Office
(315) 435-4612
School Address
171 Spaulding Ave |
Syracuse, NY 13205
School Hours
9:15 AM - 3:45 PM
---
Stay Connected
Please click on the link below to access Meachem's newsletters.
Meachem's Vision
The vision of Meachem Elementary is to provide an environment that develops life-long learners who are peaceful, productive, healthy, and happy.
Meachem's Mission
In collaboration with students, families, and the community, Meachem will provide a safe and supportive learning environment that is committed to growing the whole student. With strong relationships at its core, Meachem will provide personalized learning experiences to propel each student to meet their full potential.
Student and Family Supports are Available!
The SCSD has many academic, social, emotional and mental health supports available to students. School social workers can help connect you and your child to in school and/or out of school supports that meet your needs. Please call us at (315) 435-4610 and ask to speak with a Social Worker for more information and assistance.
Meachem Elementary is a Candidate School:
Meachem Elementary School is a candidate school* for the PYP. This school is pursuing authorization as an IB World School. IB World Schools share a common philosophy- a commitment to high-quality, challenging, international education- that we believe is important for our students.
* Only schools authorized by the IB Organization can offer any of its four academic programmes: the Primary Years Programme (PYP), the Middle Years Programme (MYP), the Diploma Programme (DP), or the Career-related Programme (CP). Candidate status gives no guarantee that authorization will be granted.
For further information about the IB and its programmes visit http://www.ibo.org.