Van Duyn Library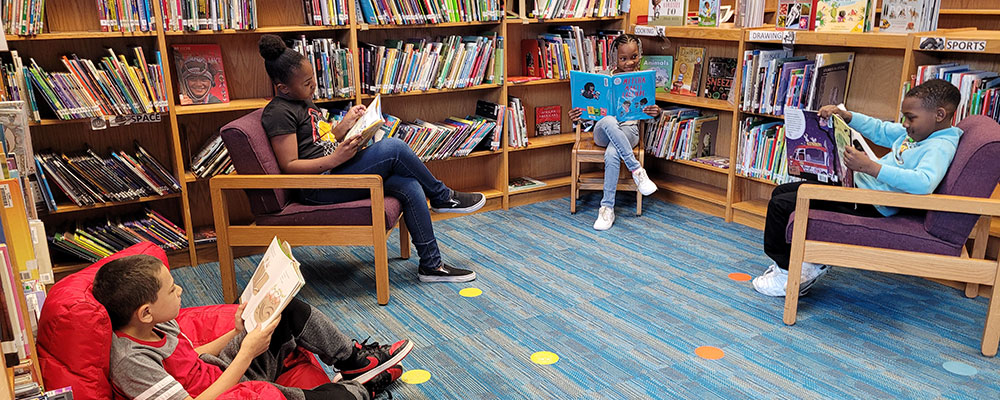 Phone:
(315)435-4660 ex.5396
Library Media Specialist:
Jennifer Kailer

Library Hours:
9:15-3:45
WELCOME TO THE LIBRARY
Hi

Everyone!

I'm Mrs. Kailer, the librarian at Van Duyn Elementary School.
SEARCH THE LIBRARY
Enter any words below to search the Syracuse City School District database collection and physical print collection
Get to know the Sora Reading App
Explore the wide and diverse collection of e-books and audiobooks available to all Syracuse City School District students and staff! Sora is a reading app that can be used on your computer or on your phone. Features include optional read-along narration, font adjustments (including dyslexic font), bookmarks, notes and highlighting.

Download for free from Google Play or the App Store.

Who am I?
Participate in our fun, schoolwide research project! Every morning listen to the annoucments to hear the Who am I clues. Do some research and try to figure out who the person is. Click on the picture and submit your answer. Winners get their names celebrated on the annoucments the next day!


Want a book? It's not in, put it on HOLD!
Click the picture and fill out the form to put a book on hold. As soon as it comes in, Mrs. Kailer will get it to you.


Check Out Our E-books