Native American Education Program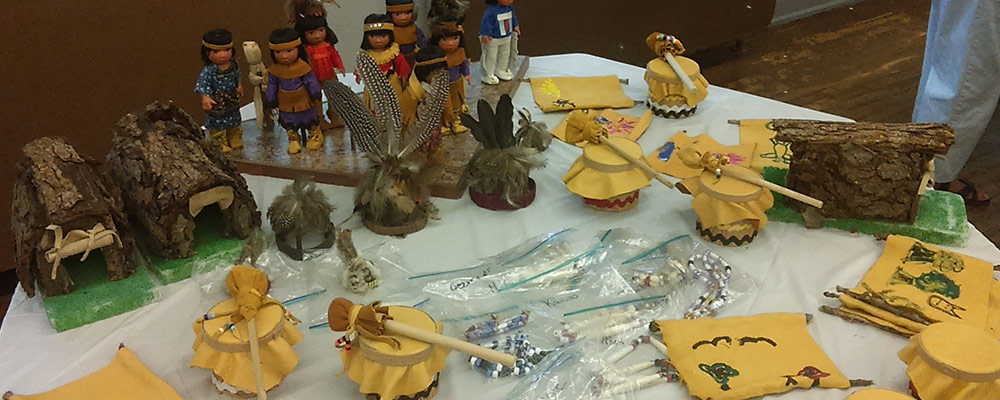 ---
Program Instructor
Michele Nebel
Lakota

Program Instructor
Erin Guilfoil
Mohawk - Turtle Clan
Mailing Address:
Native American Education
1025 Erie Blvd.
Syracuse, NY 13204
Contact Info
(315) 435-4288
About the Program
The Title VII Native American Education Program originated in the early 1970s. It is federally funded and designed to help Native American students increase their academic success in school. The Every Student Succeeds Act amends the Native American Education programs as Title VI, Part A of the Elementary and Secondary Education Act.
Parents must register students through certification of their tribal enrollment in order to participate in the program. Click here to download the registration form. If you need any help with this form please contact the Native American Education Program office at 435-4288, we are always willing to help.
Students do best when they are given support and encouragement, and when they are expected to do well by their families, schools, and community. The Native American Education Program offers support to students through:
Program Staff
The Program Facilitator and Program Instructor go into the schools to:
Hold classes on a regular basis to develop cultural knowledge and academic skills
Meet individually with students
Track student attendance records
Meet with building personnel for assistance with providing additional services
Family
The Parent Student Committee meets on a regular basis and works with the Program Facilitator and staff to monitor students' needs and progress.
Community
The Native American community sponsors and assists with cultural events such as traditional social dances, dinners, and fundraisers.
Volunteers
The program seeks volunteers to share their time, skills, and talents with our students or assisting with community events.
Forms
506 Form