Public Service Leadership Academy at Fowler

---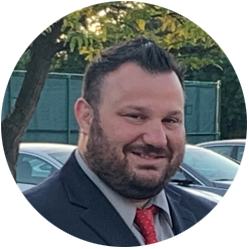 Vice Principals
David Pierce
Adel Valdes

Administrative Interns
Rebekah Grecco
Lisa Dillman
Michael Spier

Deans of Students
Quentin Scott
James Wilson
DASA Coordinator
David Pierce
School Hours
7:25 AM - 1:59 PM
School Address
227 Magnolia Street | Syracuse, NY 13204
Main Office
(315) 435-4376

Fax
(315) 435-6313
Attendance Office
(315) 435-4375
Nurse's Office
(315) 435-4363
Guidance Office
(315) 435-4362
School-Based Health Center
(315) 435-4410
---
Student and Family Supports are Available!
The SCSD has many academic, social, emotional and mental health supports available to students. School social workers can help connect you and your child to in school and/or out of school supports that meet your needs. Please call us at (315) 435-4408 and ask to speak with a Social Worker for more information and assistance.

Our Mission
Our dynamic CTE school community provides an authentic, collaborative, and innovative learning experience, which supports students' academic, social, and emotional needs by merging practical real-world skills with rigorous academics.

Our Vision
PSLA at Fowler is a unique CTE school where we provide specialized learning experiences that empower students to be life, career and college ready by: fostering exceptional student achievement, success for all learners, local and global citizenship, and collaboration with all stakeholders.

Announcements
The Wall of Distinction
How to access Your School Email
Your teachers are emailing you on your SCSD email so be sure to check it frequently!
To check your school email login to O365 (click on Library tab located above, or Library Links from www.SCSD.us and select O365) then select the Outlook app. Note that the first time you open Outlook it will ask you to select your timezone-- select Eastern Standard Time (EST).

NOTE:Your username for O365 is your school login user name and add @scsd.us -- for example: shenry23@scsd.us
Clever--access your digital learning with a single logon

Your online learning apps such as NewsELA, Castle Learning, Canvas as well as access to eBooks through MackinVia and SORA are located on Clever.Simply click on the Library tab above or on Library Links from the SCSD main webpage and select Clever. Log in to Clever using your SCSD school network login.