Superintendent Anthony Q. Davis
Superintendent Anthony Q. Davis has dedicated his professional career to the field of education. He started his work with the Syracuse City School District in 1986 as a Teaching Assistant and then as a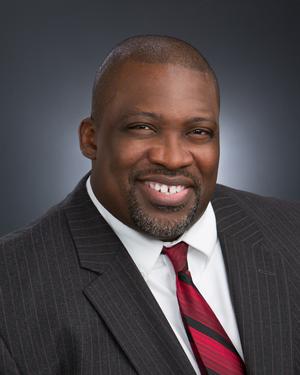 Special Education teacher before ultimately entering school administration in 1996 as an Administrative Intern at Henninger High School.

In 1997, Mr. Davis accepted a leadership role in the Liverpool Central School District, where he served for almost 20 years. In that time, he provided a safe and secure educational environment along with a strong academic program for the district's 2,300 students. He focused on empowering students through student forums; he worked with the Counseling Department to develop practices, procedures and communication tools that best served students and families; and he discovered new ways to provide students with the necessary skills to truly be college and career ready.

In 2016, Mr. Davis returned to the Syracuse City School District as the Assistant Superintendent of Secondary Schools. In that role, he oversaw 6 SCSD high schools, 6 SCSD middle schools, 24 Career and Technical Education programs, 4 alternative programs, 3 K-12 Departments, 2 Adult Education programs, all SCSD athletics, and more. During that time, he also provided leadership training to aspiring administrators in the Syracuse City School District.

Mr. Davis holds a permanent certification as a School District Administrator, as well as a Certificate of Completion from SUNY Oswego's New York State Superintendent Development Program; a Master of Science degree in Special Education from Syracuse University; a Bachelor of Science degree in Liberal Studies from SUNY Albany; and an Associate in Occupational Studies in Computer Programming from the Bryant and Stratton Business Institute.

In addition to his professional roles, Mr. Davis is also an active community leader. He serves as a Board Member for Light of Syracuse, a non-profit organization designed to enhance the quality of life for underserved communities in the City of Syracuse. He also serves as a Board Member for the Central New York Regional Transportation Authority, focusing on transportation needs throughout Syracuse; as a Board of Director member for St. Joseph's School of Nursing; and as a Governing Board Member of VOICES for Youth, a newly-formed non-profit organization devoted to improving the community. Previously, he served as a Board of Director member of the Southwest Community Center, and as a Co-Founder of Brother to Brother, a youth outreach program designed to pair successful and respected members of the community with troubled youth.