Henninger Hosts Inaugural High School Career Fair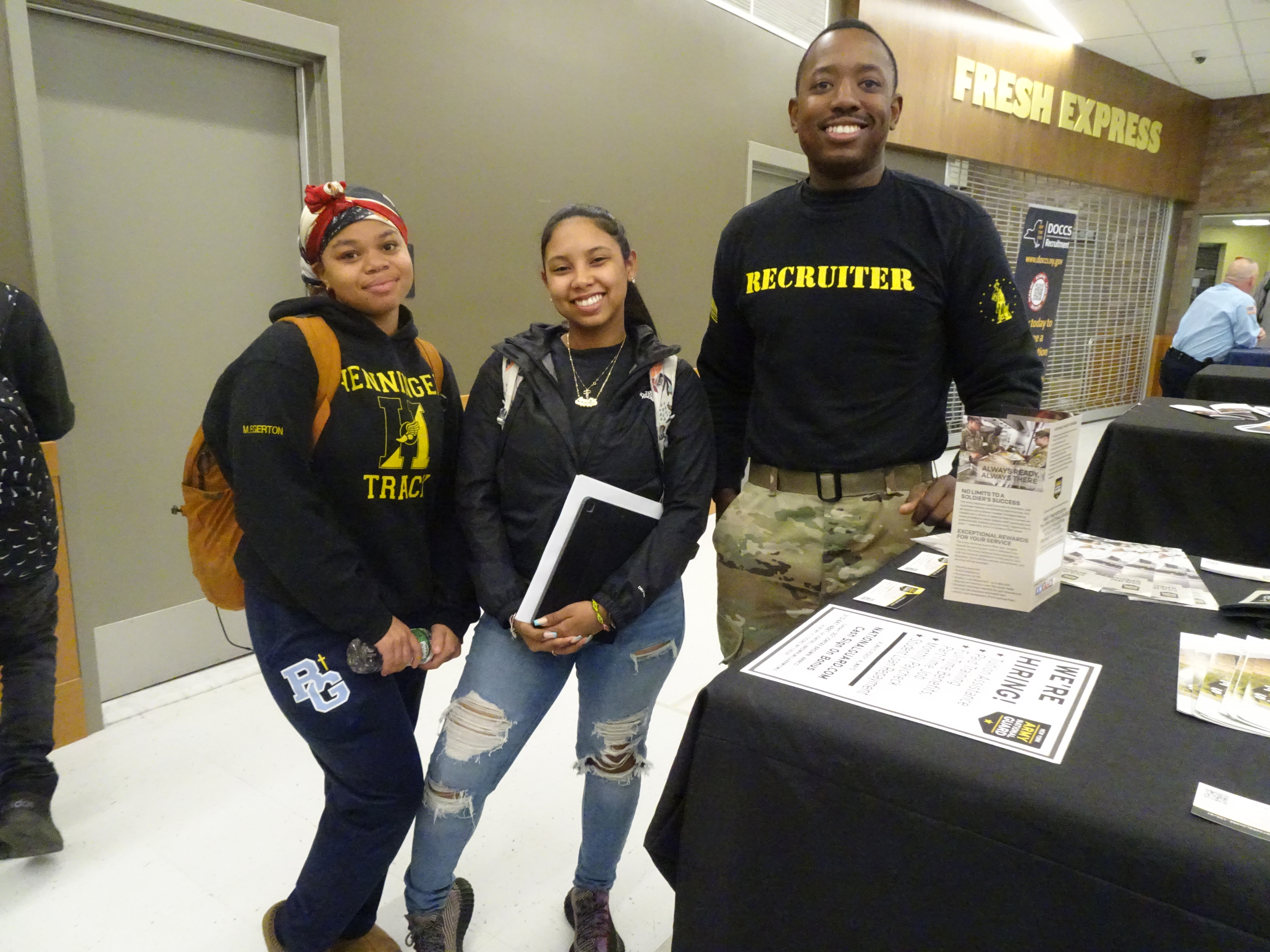 "I want all our kids, college bound or not, to have professional opportunities."
For Henninger College and Career Counselor Sue Sturgeon, the goal in arranging a job fair for students at her school was simple.
"Sometimes, our students have limited access to job opportunities outside their neighborhoods or where their families work," she shared. "As I talk with students, I've learned that they often don't know about all the different opportunities open to them right here in our backyard. On the flip side, many local businesses are in dire need of entry-level employees who are willing to learn and move up. So I started asking pretty much anyone I met where they work and if they would have opportunities for high school graduates… and I ended up inviting more than 150 companies!"
As a result, students from Henninger, as well as ITC, Nottingham, and Promising Futures Leadership Academy (PFLA), had the opportunity to meet with representatives from UPS, Wegmans, the Syracuse Mets, Syracuse University, Arc of Onondaga, OnPoint for College, Excellus, Lockheed Martin, the City of Syracuse, and so many other local employers in Henninger's first-ever on-campus job fair. In total, nearly 50 employers were represented!
"I'm looking for a job as a cashier, or something I can do after school," senior Natanael Pizarro Sierra said. "This is fun. Not everyone can go out and look for jobs at all of these places, so this is helpful to have them here in our cafeteria!"
Senior Ker Sah Paw came prepared with her resume in hand.
"I'm looking for a part time job after school," she explained. "I brought my resume because I want to show my past work experience so they'll want to hire me! This is very nice – I've been interested in jobs that would allow me to work in health service, education, and with the elderly."
Senior Senae Johnson even applied for a job on the spot!
"I applied for a part time cashier job at Rite Aid," she said, as she handed in her application. "It's a good experience to have this right in our school."
Thank you to all of the employers who took the time to speak with students at this event. We appreciate you helping our scholars become #SCSDCareerReady!