Student Registration
---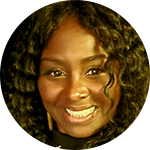 Administrator (Retired)
Octavia Wilcox

Coordinator
Debra Montroy

Address:
1005 W. Fayette St.
4th Floor, Syracuse, NY 13204
Hours of Operation:
Monday - Friday
8:30 AM - 4:00 PM

The Central Registration Center is open By Appointment Only
The Central Registration Center is open by appointment only. In an effort to help ensure the health and safety of our families and staff during these unprecedented times there will not be any walk-ins accepted at this time.
To schedule an appointment please call (315) 435-6392 or email myregappointment@scsd.us.
---
K-8 Transfer Program Update
Thank you for your interest in the Syracuse City School District's K-8 Transfer Program.
Please click here
to read the letter that was emailed and mailed to families this week regarding the District's recent decision not to honor K-8 Transfer Program requests at this time. We appreciate your patience, and will contact you if a seat becomes available for your child in your school of interest. Once again, we appreciate your patience and understanding during these unprecedented times. We will get through this together.
---
2020 Extended Summer Learning Program Enrollment
Click here to view your High School Summer Program schedule
*For students in 8th grade who are enrolled in Regents-based courses
(e.g. Algebra, Living Environment, Spanish I) and are in need of Marking Period Recovery.

---
!
Important Information

Due to COVID-19, the District was unable to resume the testing process for students entering grades K-5 in September. Therefore, all students were placed in the lottery for the upcoming school year. We will resume our normal testing and assessment process for grades K-5 during the next application cycle. Families will begin receiving acceptance or waitlist notifications during the week of June 15.

Families with students entering grades 6 and 7 will receive either an acceptance, waitlist, not recommended for enrollment or no show letter. All eligible students were interviewed. We did not have to postpone this process due to COVID-19.
Registration and Notification Timeline for the 2020-2021 School Year
School/Program
Application Date
Testing/Interviews
Lottery
(on or before)
Final Notification
(on or before)
Pre-K and Kindergarten Registration
February 1 –
April 30
N/A
N/A
Ongoing
Grades 1-12 Open Enrollment
February 1 –
April 30
N/A
N/A
Ongoing
Montessori @ Lemoyne
(3 Year Olds Only)
February 1 –
April 30
N/A
June 12, 2020
June 19, 2020
Syracuse Latin School
February 1 –
April 30
TBA
June 12, 2020
(if applicable)
June 19, 2020
Delaware Primary & Seymour Academy
Dual Language Programs
February 1 –
April 30
N/A
June 19, 2020
June 26, 2020
Expeditionary Learning Middle School (ELMS)
February 1 –
April 30
TBA
June 12, 2020
June 19, 2020
K-8 Transfer Program
February 1 –
April 30
N/A
N/A
N/A†
High School Transfers
February 1 –
April 30
N/A
June 23, 2020
June 30, 2020†††
High School Choice
(CTE or P-TECH Programs)
February 1 –
April 30
TBA
June 23, 2020
June 30, 2020†††
* Lottery will be conducted if necessary.

† Please be advised that we will not be conducting a lottery for the K-8 Transfer process at this time. Therefore, we will not be honoring transfers until further notice. We have mailed a K-8 Transfer COVID-19 Letter to each family who submitted a request during the transfer period.

†† We will also be emailing school assignment letters to the families with students who are entering grades K – 12, and who completed the registration process with us for the 2020-21 school year. This detail will be emailed on an ongoing basis.

††† The High School Choice and Transfer lotteries were conducted on June 23, 2020. The notifications were mailed on or before June 30, 2020. All seats must be accepted on or before July 17, 2020 by contacting your child's guidance counselor or emailing confirmaccept@scsd.us. Please provide your child's full name and the school they attended for 8th grade in the subject. You will write "Accept Seat or Decline Seat" in the body of the email.
Important Documents