Promising Futures Leadership Academy (9-12)
---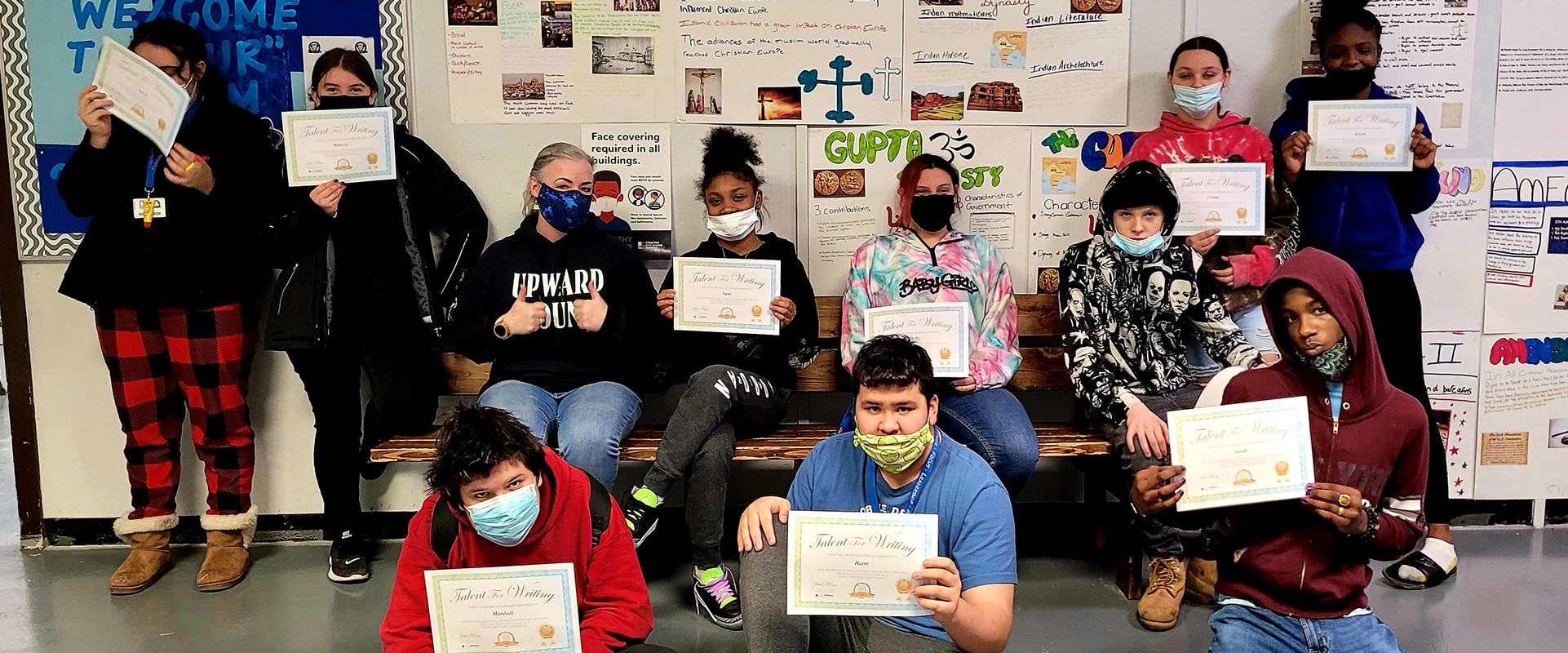 ---
Principal on Special Assignment
John Dittmann
DASA Coordinators
Kayleigh Abbott
John Dittmann
Dan Evans
Guidance Office
(315) 435-4866
Main Office
(315) 435-4135
School Address
573 E. Genesee St., 13202. | Syracuse, NY 13202
School Hours
7:50 AM – 2:00 PM

---
Announcements
Student and Family Supports are Available!
The SCSD has many academic, social, emotional and mental health supports available to students. School social workers can help connect you and your child to in school and/or out of school supports that meet your needs. Please call us at (315) 435-4135 and ask to speak with a Social Worker for more information and assistance.
Downloads
What is the Promising Futures Leadership Academy?
A program about our kids...
There are many reasons that learning may become a challenge for any students:
Promising Futures Leadership Academy is an opportunity available to students who may be having difficulty academically or socially in their current school. Thrive in a new environment with the supports you need to succeed!
NEW ENVIRONMENT
Small classes, Hands on learning, Individualized learning plan
READY FOR SUCCESS
Leadership training, Internships
SUPPORT
Mental health support, Mentoring
DEAR PARENTS & GUARDIANS,
Because you are your child's greatest advocate and teacher, we ask that you continue to guide and support your child's learning by ensuring that he/she:

Attends school daily and arrives on time, ready for the day's learning experience- this includes remotely-scheduled (online) classes
---
Completes all homework assignments/projects given by his/her teachers and accesses his/her/their School Email and other necessary platforms Daily (Computer access is needed; please let us know if your access to a computer/laptop changes)
---
Reads daily to improve literacy skills and to develop/support a love for reading
---
Shares (school) experiences with you so that you are aware of his/her school-life
---
Support from ARISE: See this Presentation on Understanding Anxiety in Teenagers:
OUR MISSION
We will create a collaborative, caring, creative environment, which supports students' academic, social and emotional needs so that they are College and Career-Ready as they continue their successful life journeys as positive, contributing members of society.
THE PFLA "PROMISE"
We will provide a school environment that prepares students to be college, career and life-ready by fostering high student achievement, success for all lerners, and collaboration with all stakeholders.
CLIMATE & CULTURE PROMISE
The culture and climate committee's initiative is to create an environment among staff and students that encompasses the values of PFLA/Promise: These values will guide and encourage school and student growth.
P

Show

PRIDE

and school spirit. Clean up and respect our school. Use appropriate language.
F




FOCUS

and Represent our school with good manners. Be involved in the community. Support peers.
L

Be a positive

LEADER

and role model, advocate for yourself and others, go above and beyond expectations.
A

Be

ACCOUNTABLE

and own your own behaviors. Challenge yourself, track your progress, be on time for each class every day, and strive for academic excellence.
News & Updates
FamilyID is Now Live for Varsity & JV Fall sports!:

Attention, SCSD Families: we are pleased to announce that FamilyID is now live for Varsity & JV Fall sports! We are now offering the convenience of online registration for all sports teams through FamilyID (www.familyid.com). FamilyID is a secure registration platform that provides you with an easy, user-friendly way to register for our sports teams. Before you begin the registration process your student-athlete must have a current physician's physical on file ...

more >>
View more stories >>