Building Men Summer Institutes Provide Athletics and Academic Learning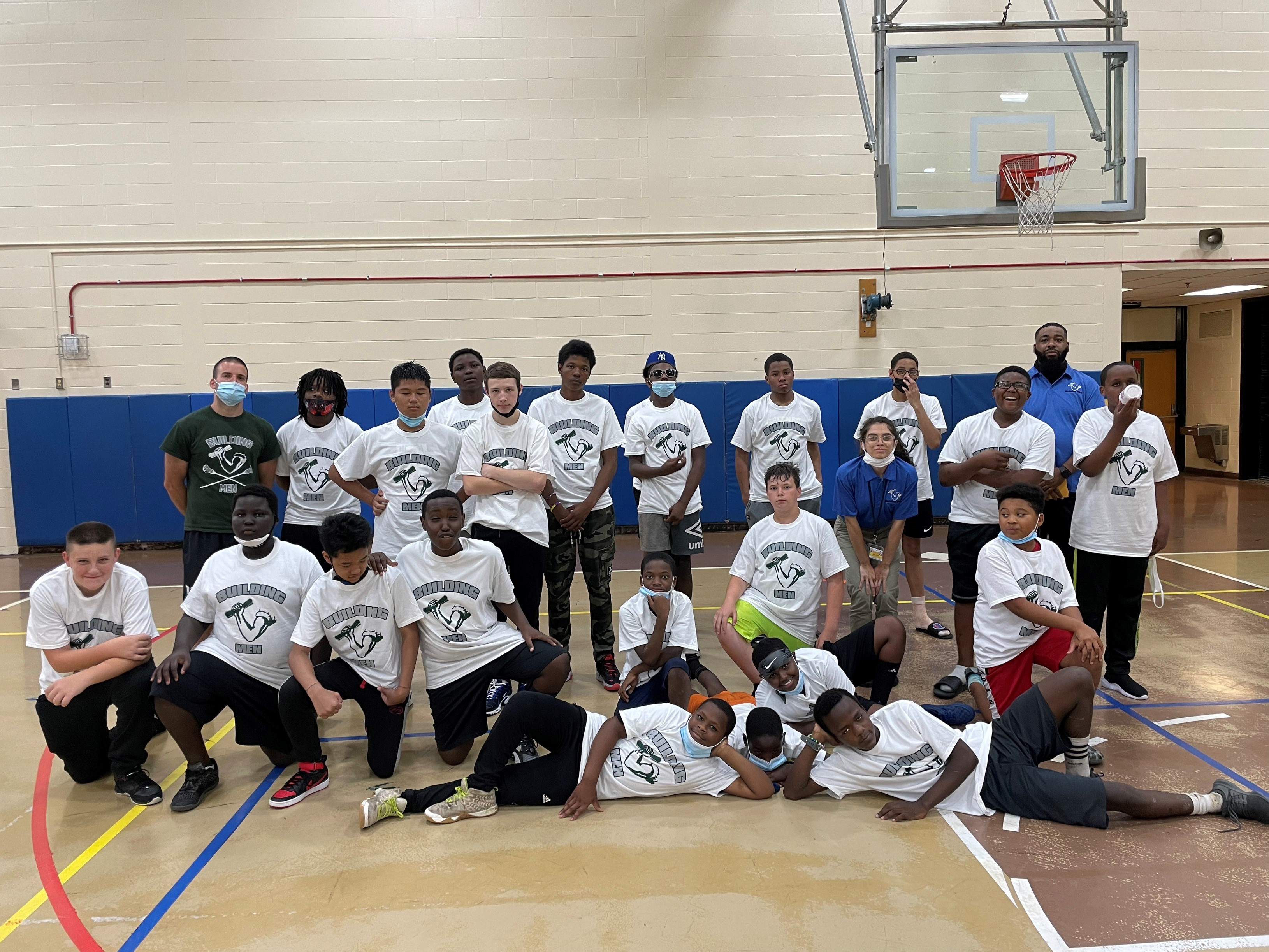 More than 100 middle school boys in grades 6-8 enjoyed some special summer programming this year, thanks to the Building Men Summer Institute. Through a basketball camp at Lincoln, a football camp at Roberts and a basketball and soccer camp at Grant, students enjoyed a daily opportunity to come together for academic tutoring, mentoring, and of course, athletics.
In the morning, students worked on their ELA and math skills. Then, they took part in team building activities, traditional Building Men "Chalk Talks," and a "Man Class" to talk about healthy masculinity. They enjoyed regular guest speakers, ranging from police and probation officers to minority business owners and more. Varsity and college coaches even came by to coach athletic clinics.
HW Smith 8
th
grade student Shukri Hassan took part in the virtual Building Men Summer Institute last summer and was excited to participate in the program in person at Grant this year.
"It was hard to learn [virtually] last summer, because my brothers and sisters were distracting me when I was trying to focus," Shukri said. "This year, I'm meeting new students and making friends and I'm actually able to learn stuff!"
Shukri said the summer institute has helped him feel prepared for the upcoming school year, especially coming after the ways COVID impacted his learning last school year.
"Math is my favorite subject and has been my favorite part of the summer," he added. "I had forgotten like half of the content over COVID, so this has helped me relearn it. Today, we multiplied and added fractions. It's easier to learn over the summer because [the teachers] push us to do all our academic stuff before we can play sports. I want to play sports, too, so it pushes me. It's going to help me a lot to be ready for the new year!"