SCSD Students Receive New York State Lifestyle and Leadership Award
Eleven SCSD students were recently recognized as exemplary physical education students!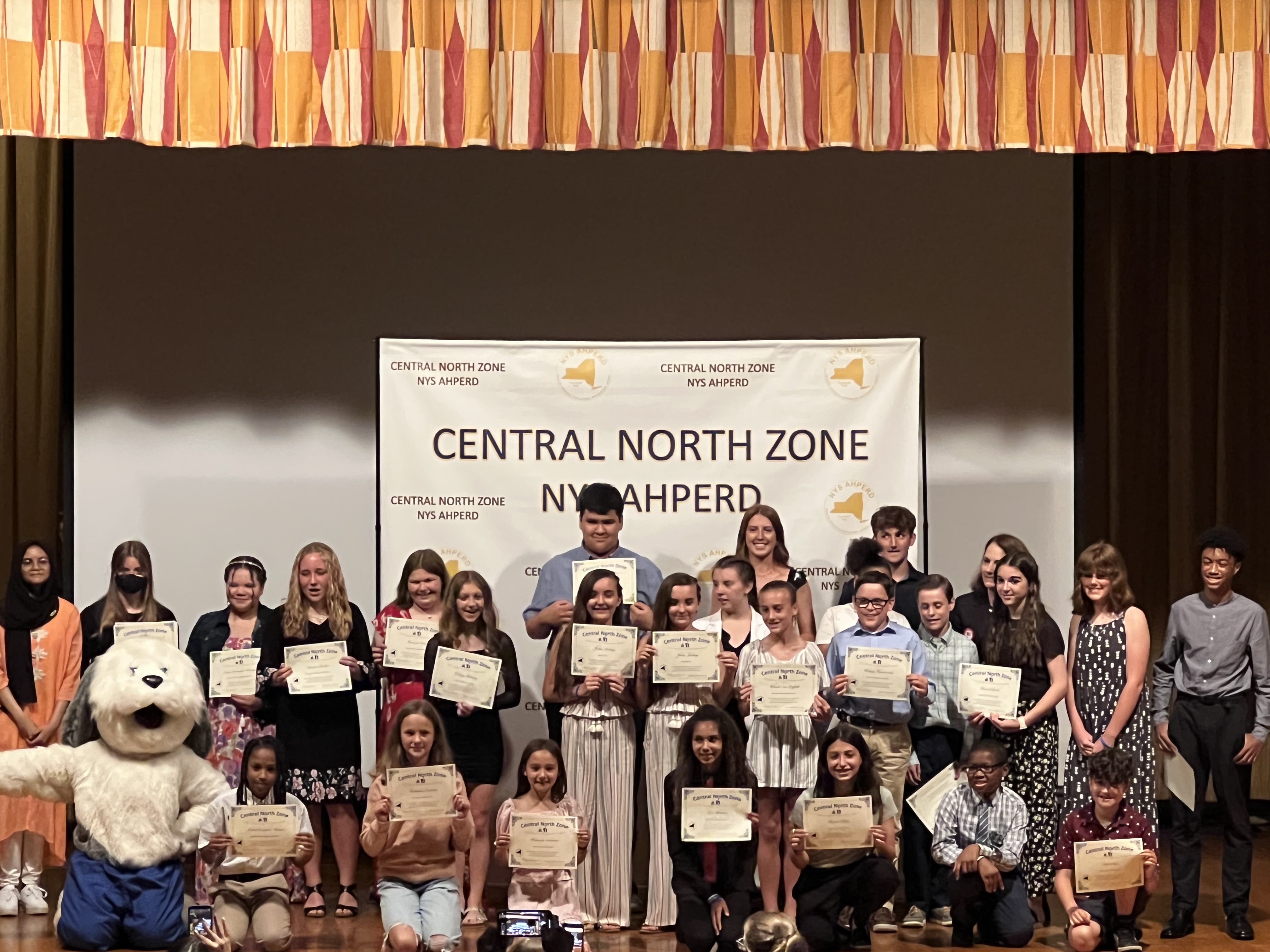 These students were all selected by the New York State Alliance for Health, Physical Education, Recreation and Dance Central North Zone as winners of the Ideal Health & Physical Education Award. The award recognizes students who demonstrate literacy in physical and sports skills, attendance, perseverance, leadership and positive influence on peers, sportsmanship and citizenship, and more.
Congratulations to Webster students Emily Leahey and Emma Leahey, Bellevue student Javaeyah Rosa, Salem Hyde student Akter Nezami, Nottingham students Gabriel Calloway and Madeline Scott, Ed Smith students Nagi Aitbayeva and Jaden Bowen-Henry, Seymour students Keniel Vazquez Matos and Leah Gonzalez-Vazquez, and Porter student Grace Gabel!
Learn more about a few of these outstanding PE students below.
"The Porter Elementary PE Department nominated Grace Gabel for her sportspersonship, physical literacy and leadership," Porter PE teacher Sean Cianfarano said. "Grace goes above and beyond every physical education class to be the best she can be, while enhancing the achievement of others with her sportspersonship and leadership attributes."
"I nominated Keniel for the PE award because he is always prepared and has great attendance," Seymour PE teacher Ryan Morris said. "Keniel is always working on different skills in class and is always on task. He is the first to help out when another student is in need and he always volunteers to help out in the gym. He exemplifies what it means to be an excellent leader!"
"We at Salem Hyde chose to nominate Akter for the AHPERD CNZ student award because she always comes to class prepared and ready to participate at her best," Salem Hyde PE teacher Nathaniel Walker shared. "She is a willing teammate during games and competitive during individual challenges. When she is not feeling her best, her attitude remains positive. Even when her energetic play results in broken glasses, she doesn't slow down. Over the years, her physical abilities have steadily improved. After directions are given, Akter is usually ready and waiting for her classmates to catch up. She doesn't need reminders about what is expected during class. She quietly leads the way with her actions. When she has questions, she is not afraid to ask. Akter is the person that classmates recognize as the positive force in class, and she is always willing to help others."
"Leah is a fantastic student!" Seymour PE teacher Aimie Sarkodie-Mensah-Best said. "She follows directions the first time they are given, participates and perseveres in all activities, and volunteers to demonstrate or help others. She is safe and respectful, gives her best effort and is a positive sportsmanship role model for her classmates."