SCSD Students Celebrate Juneteenth with Essay Contest, Book Readings and More
June 19
th
, known as Juneteenth and Emancipation Day, marked the end of slavery in the United States in 1865. Today, it serves as a way to honor Black History and reflect on how we can each promote and work for equality for all.
Throughout the SCSD, students and staff engaged in activities to celebrate Juneteenth and learn about the importance of advocating for social justice.
Reading Celebration
"Who is Opal Lee?" STEAM at Dr. King 4th grade teacher Cynthia Pace asked her class.
"The grandmother of Juneteenth!" they shouted enthusiastically.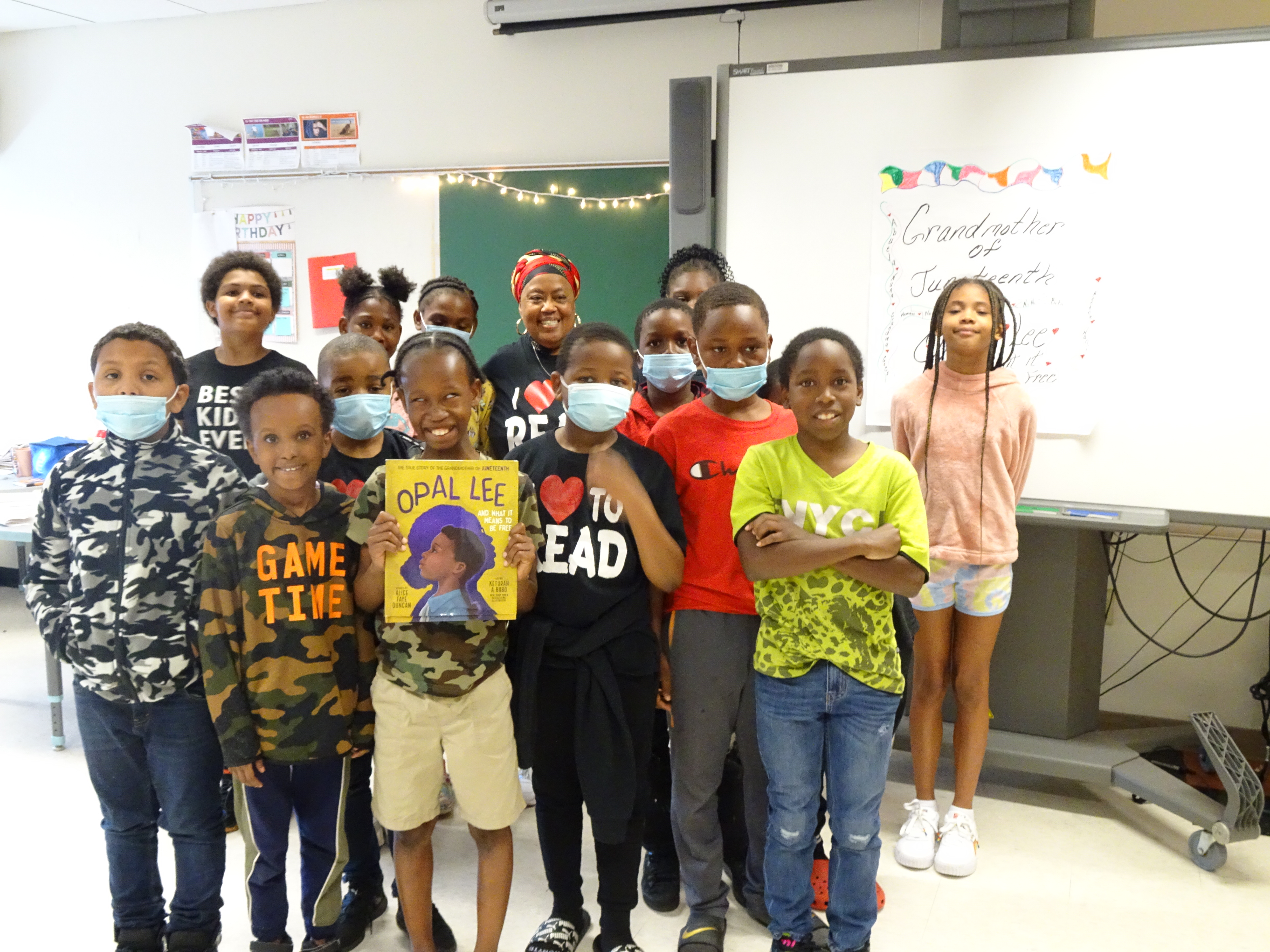 Organized by the SCSD Social Studies Department, all K-5 classrooms were invited to participate in a Juneteenth Reading Celebration on June 17
th
. In collaboration with the English Language Arts Department, each school received a curated selection of books, along with text guides to go along with them, to read with students for the celebration. The books and discussions were intended to help students gain quality content knowledge and learn about Juneteenth in an age-appropriate and culturally responsive way.
Across the District, as part of the Reading Celebration, kindergarten students read 'Juneteenth Jamboree' by Carole Boston Weatherford or 'Free at Last: A Juneteenth Poem' by Sojourner Kincaid Rolle. First graders read 'Juneteenth for Mazie' by Floyd Cooper; second graders read 'All Different Now: Juneteenth, the First Day of Freedom' by Angela Johnson; third graders read 'Juneteenth: A Children's Story' by Opal Lee; fourth graders read 'Opal Lee and What it Means to be Free' by Alice Faye Duncan; and fifth graders read 'The Juneteenth Story: Celebrating the End of Slavery in the United States' by Alliah L. Agostini.
As Ms. Pace read to her class, she paused and asked, "What does Juneteenth mean?"
"Freedom!" one shouted.
"Emancipation Day," another yelled.
"Liberation Day," a third added.
As they listened, students worked at their desks, making their own Juneteenth celebration flags out of painted popsicle sticks. When they finished, it was their class's turn to enjoy the school's 'Fun Day' – music, dancing, games, and cotton candy – to celebrate the holiday.
"Celebrate with your family," Ms. Pace encouraged her students. "Celebrate freedom, and never forget: you can be anything you want to be as long as you believe in yourself."
Ms. Pace has been part of the Syracuse Juneteenth Committee for more than 15 years. That makes celebrating Juneteenth with her students this year – the first with it recognized as a federal holiday – even more meaningful.
"It's a great opportunity for us to share with our kids our love for them and everything we believe they can be," she said. "It's an exciting moment. One day, our kids will be able to share this memory with their kids. They'll be able to talk about celebrating our country's first federal Juneteenth holiday. They will have this memory for the rest of their lives."
At Frazer, in addition to the Reading Celebration, many staff and students chose to wear red, yellow, black, or green – or a combination of some or all – to celebrate the significance of Juneteenth.
Essay Contest
In an inaugural Juneteenth essay contest organized by the Syracuse Juneteenth Board of Directors, three SCSD students were recognized for their outstanding submissions. The theme was Juneteenth: Yesterday, Today, and Tomorrow. Students were asked to describe the historical context of Juneteenth, the significance of Juneteenth today, and the struggles in between.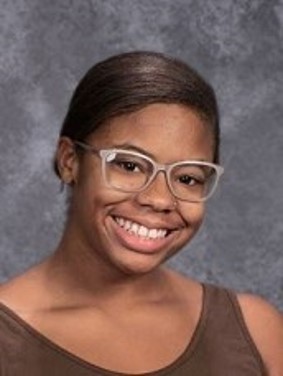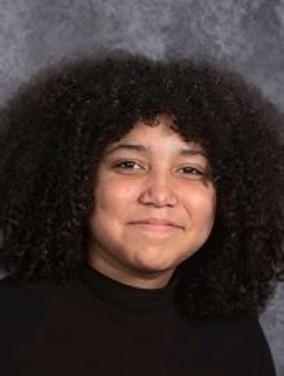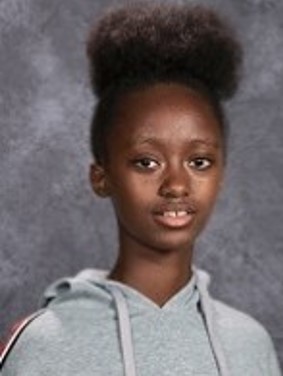 "My intent was to place a lot of emphasis on the Tomorrow part," Michael Flood, a PSLA at Fowler Typist who serves on the Juneteenth Board of Directors, said. "I am hoping to get the adults in our community to hear youthful voices share their views about how, although much progress has been made, there is a lot more that needs to be done to improve race relations in our society."
Ed Smith students Jaineya Wright and Arianna Howard and PSLA at Fowler senior Yvette Uwimpuhwe were named winners of the contest, representing the middle and high school levels.
Yvette said she initially started her essay as a class assignment but soon developed a deeper interest. She said she was surprised to win the contest, noting that having the opportunity to read her words publicly is a big moment in her life.
"I didn't know much about Juneteenth," she explained. "But as I started my research, I realized how interesting it is. I learned about the end of slavery and what it was like for people who weren't free. Now, everyone has the same opportunities and the same rights. But it wasn't always like that, and it wasn't easy to get here. Juneteenth represents freedom. Everyone should know about it – it's part of our history, but we don't talk about it enough. It's important that our schools take time to have discussions with students about what it means and why it matters!"
The Ed Smith students were invited to read their essay submissions in front of Syracuse City Hall in a Juneteenth ceremony on June 17
th
. As the high school winner, Yvette was invited to read her submission at an Ancestral Celebration at the Sheraton University Hotel on June 24
th
.