SCSD Staff Inspired at District's Version of TED Talks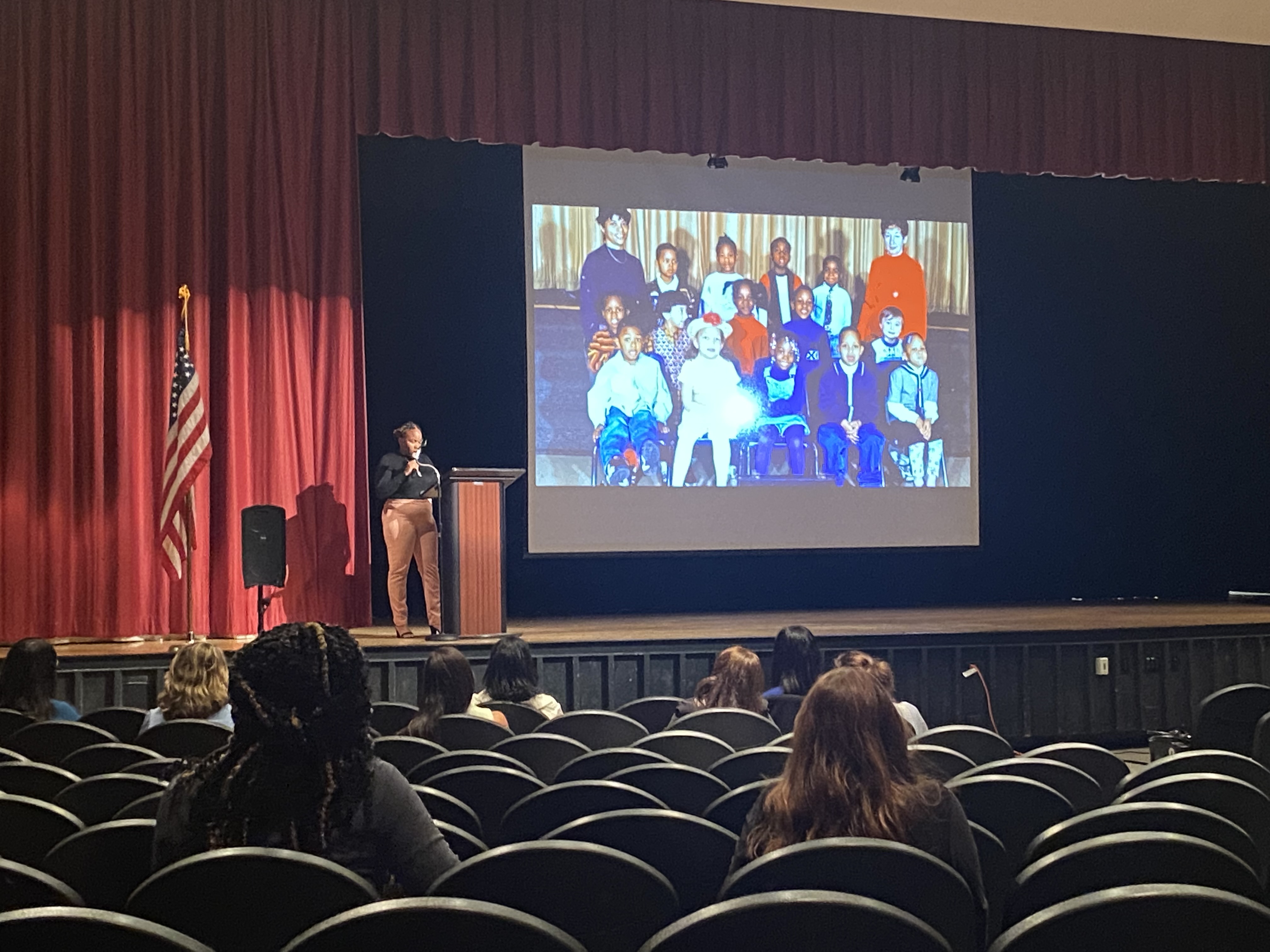 More than 130 staff were inspired by their colleagues at the first-ever Syracuse Excellence and Desire (SED) Talk – an SCSD version of TED Talks – this August.
The District's Coordinating Committee for Professional Development (CCPD) organized the event, which they hope to become an annual occurrence, to help unite District staff in a shared positive mindset as the new school year begins.
With the theme "Rekindling Our Purpose: Why We Are Here," more than a dozen SCSD teachers, administrators, psychologists, and others aimed to motivate their colleagues by sharing their own personal stories of experience, passion, inspiration, and triumph.
Dr. Weeks Elementary School Principal Diane Vitello gave remarks about what she called "the SCSD version" of The Starfish Story – a tale of a young person walking on a beach, preparing to save a starfish by throwing it back into the ocean. He's told there are thousands of starfish and miles of beach and that he can't possibly make a difference… but the boy replies as he throws the creature back into the ocean, "I made a difference to that one."
"The last couple years have been complicated to say the least," Principal Vitello shared. "They have left many educators feeling defeated or a little deflated. With my remarks, I was hoping to revitalize anyone who was listening, and inspire a coming together behind our purpose!"
Van Duyn Elementary School Vice Principal Reba Hodge spoke twice, giving a presentation entitled 'The Urgency of Now: Rekindling Our Purpose and Reigniting Our Passion.'
"I hoped to motivate my colleagues and teachers to understand that the decisions we make in these moments – in the now – impact far beyond what we readily understand and are able to visibly behold and believe," Dr. Hodge said. "I hope that they were inspired to see now as the moment to radically imagine and dream of educational pursuits that have yet to exist, but that are viable nonetheless with contemplation, creativity, and commitment. I hope they saw that we are all responsible for cultivating conditions that make it possible for students to thrive and impossible for us to fail them. I think the SED Talks were a terrific idea, helping to elevate the voices of our very own folks leading the charge here in Syracuse City!"
Grant Middle School Special Education Teacher Sean MacMaster spoke about the importance of building positive meaningful relationships with students.
"I chose to be part of the event because I felt that teachers needed to hear from a colleague on why we need to prioritize our relationship building to help our students," he shared. "I spent most of August training district staff on building positive relationships – I believe it's extremely important."
For attendees, the event was just what they needed to start the new year on a positive note.
"When preparing for a new school year, we spend so much time focusing on procedures, routines and organization," HW Smith Principal Teri Haley, who attended in support of several of her staff members who were presenting, said. "We needed SED Talks! Getting to listen to people share their stories and talk about what motivates them helped to motivate me. As [Building Men Program Coordinator] Joe Horan said, 'Let's go!'"
Thank you to the Coordinating Committee for Professional Development and all the presenters who took the time to inspire their colleagues as we prepare to start a new school year of #SCSDSuccess!