SCSD Students Recognized Among Syracuse.com 'Best and Brightest'
Congratulations to PSLA at Fowler student Benedicte Owanga and ITC student Isaiah Goodrich – they have been selected as Syracuse.com's Best and Brightest students of 2022! The Best and Brightest award recognizes the accomplishments of Central New York seniors who have at least a 3.0 grade point average and who have exceptional academic successes, extracurricular activity, and service to their school and community. Just 21 local students were selected for this achievement, including Benedicte and Isaiah! We're so proud of their success.
Learn more about these two seniors below.
Benedicte Owanga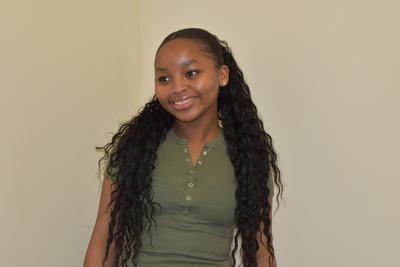 Fowler senior Benedicte Owanga
plans to attend college, but hasn't selected one yet. She is undecided on major but hopes to volunteer in programs that help make the world a better place.
"I'm considering studying psychology because it's fascinating how the brain works and how people think or why they do what they do," she said. "I'd like to be a counselor or psychologist one day. I like helping people, and I like the idea of working in a field where you never stop learning and you learn something new every day. For me, the best part of life is the opportunity to learn new things!"
High School Highlights:
Indoor track and field
Volunteers in her school's greenhouse
Participates in the Center for Community Alternatives after school program and Community Wide Dialogue
Works at Price Rite
Advice for other students:
"It feels amazing to know that I'm one of just 21 chosen. I applied out of curiosity and I was surprised I was chosen! My advice for other students who would like to succeed is to go to class. Talk to your teachers. Ask questions when you have them, and get involved with as many activities as you can!"
Isaiah Goodrich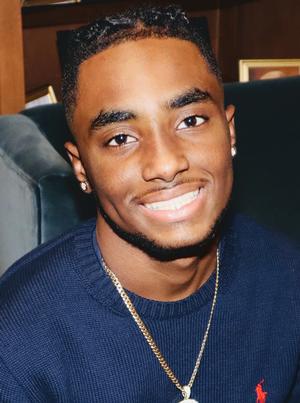 ITC senior Isaiah Goodrich
plans to attend college where he hopes to major in sports/entertainment and maybe even take a few acting courses. He aspires to work in the media and communications industry while expanding Athletes for Community Engagement (ACE) – his not-for-profit organization – worldwide!
"The ideas I come up with and the things I do in the community I don't do for the glory and recognition," he said. "I do it just to know that I can make someone else's day just a little bit better - by putting a smile on their face. Knowing that I can positively impact my peers even when I am no longer around is what keeps me going and helps me sleep at night. My favorite thing about High School has been building a brotherhood and making a tight family bond with my teammates on the football team. It is such an honor to be nominated for this prestigious award. I want to dedicate it to my teammates because they made me better and are part of the main reason I put in the hard work on and off the field. I'd also like to honor the other young, inner-city athletes in my district and community who aspire to do big things!"
High School Highlights:
Volunteered for Turkey Giveaway November 2021
Syracuse Journalism Lab participant 2022
Founder of Athletes for Community Engagement which started Kicks for Kings. The group raised $1,000 for five middle school athletes who made great academic achievements, gifting them a pair of shoes; and set up a bike giveaway at PSLA in late 2021
Part of the ITC Football team September 2019 - October 2022
Participant in FCA/Mind Over Matter paid program Summer 2022
2022 MLK Unsung Hero award recipient from Syracuse University
Co-Captain of the ITC football team
2019 Jack and Jill award winner
Advice for other students:
"My advice is to pay attention in school, do your work, and get help if you need it. Know it's okay to be smart or to get your schoolwork done before anything else. Surround yourself with people who push you to be great – people who don't get upset at your talents or skills, but who push you and support and challenge you. Just truly be yourself and always be kind to others because you never know what they are going through. Do positive things to impact the people around you even when nobody is watching – that will show that your intentions are genuine and truly come from the heart."