Science is Made Fun for Middle School Students at Micron Chip Camp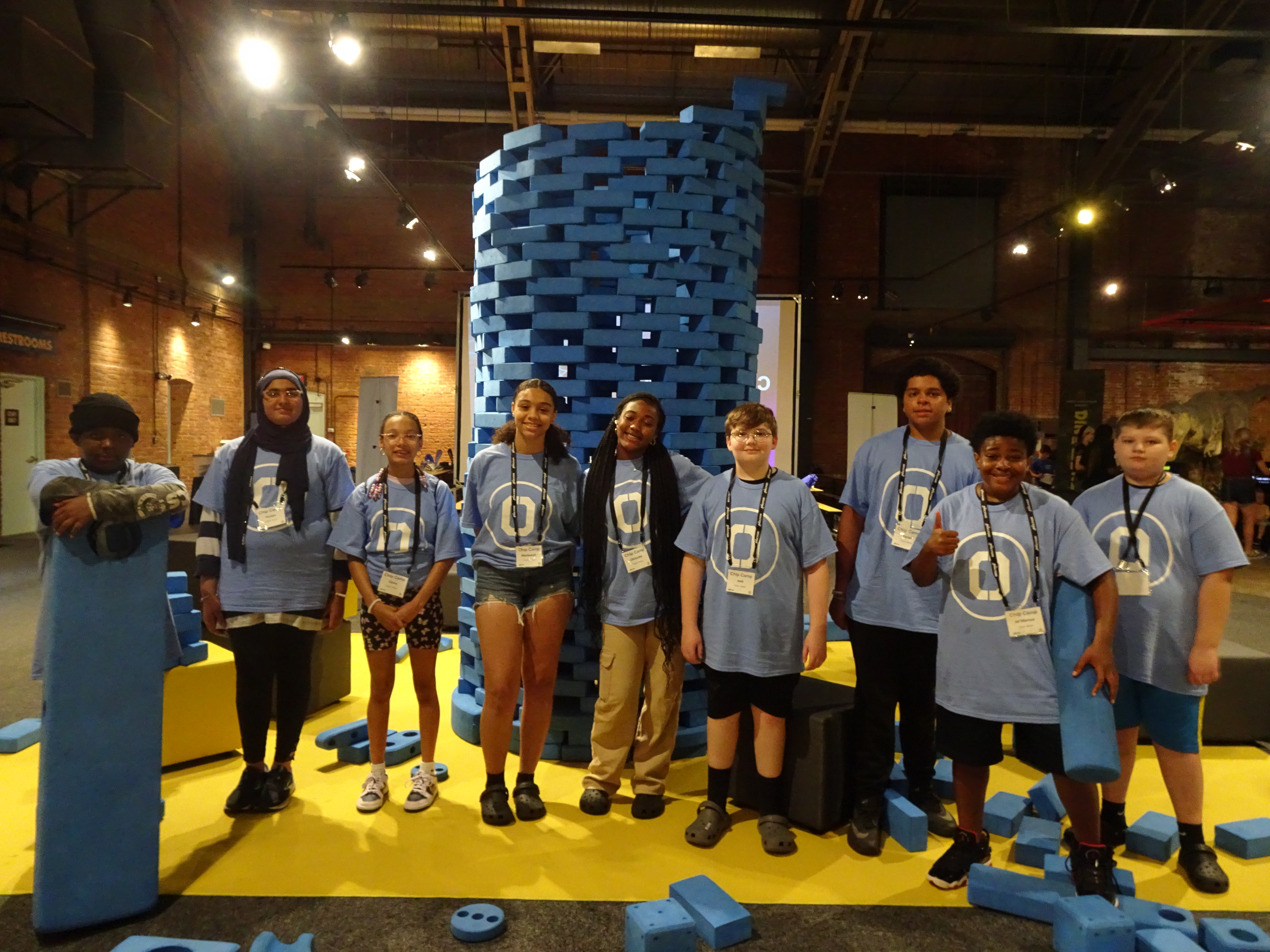 Middle school students attending summer school programming at Syracuse Latin, Lincoln, Oasis Academy, Huntington, Roberts, HW Smith, and the PSLA at Fowler summer bridge program learned about engineering, physics, chemistry, and computer science topics this summer in a special three-day Chip Camp, sponsored by the Micron Foundation.
There, students spent three days exploring these concepts in fun and engaging ways. They learned how memory chips are made, discovered the scientific principles involved in building circuits, launching rockets, and programming robots, and more. They were invited to visit the Onondaga Community College and Cornell University campuses, as well as the Museum of Science and Technology to engage in their hands-on learning – and they even met inspiring and diverse STEM mentors, including Micron team members and engineering students from local universities!
"It was awesome," Ed Smith 7
th
grader Joshua Brown said. "On the first day, we did a rocket launch and it was really fun. I had never done that before. We learned about how water and dry ice can have a cool reaction… we went to Cornell and learned about nanotechnology. These things are complicated but cool. I've always been interested in science, so this has been awesome!"
"My favorite part was coming to the MOST and socializing while we built a huge tower out of foam blocks," Syracuse STEM at Blodgett 7
th
grader Jahleel Brown said. "I'm not really into science, but this has been fun. At Cornell, we learned about micro bots – tiny robots – and we tried on clean suits. This has made me see the ways that science can be cool!"
The experience also allowed students to experience what engineers and scientists do every day in a semiconductor company. What a great way to help these students enjoy their #SCSDSummerLearning and become #SCSDCareerReady! Thank you to Micron, OCC, Cornell, and the MOST for their support.