PSLA Students Compete in National CyberPatriot Competition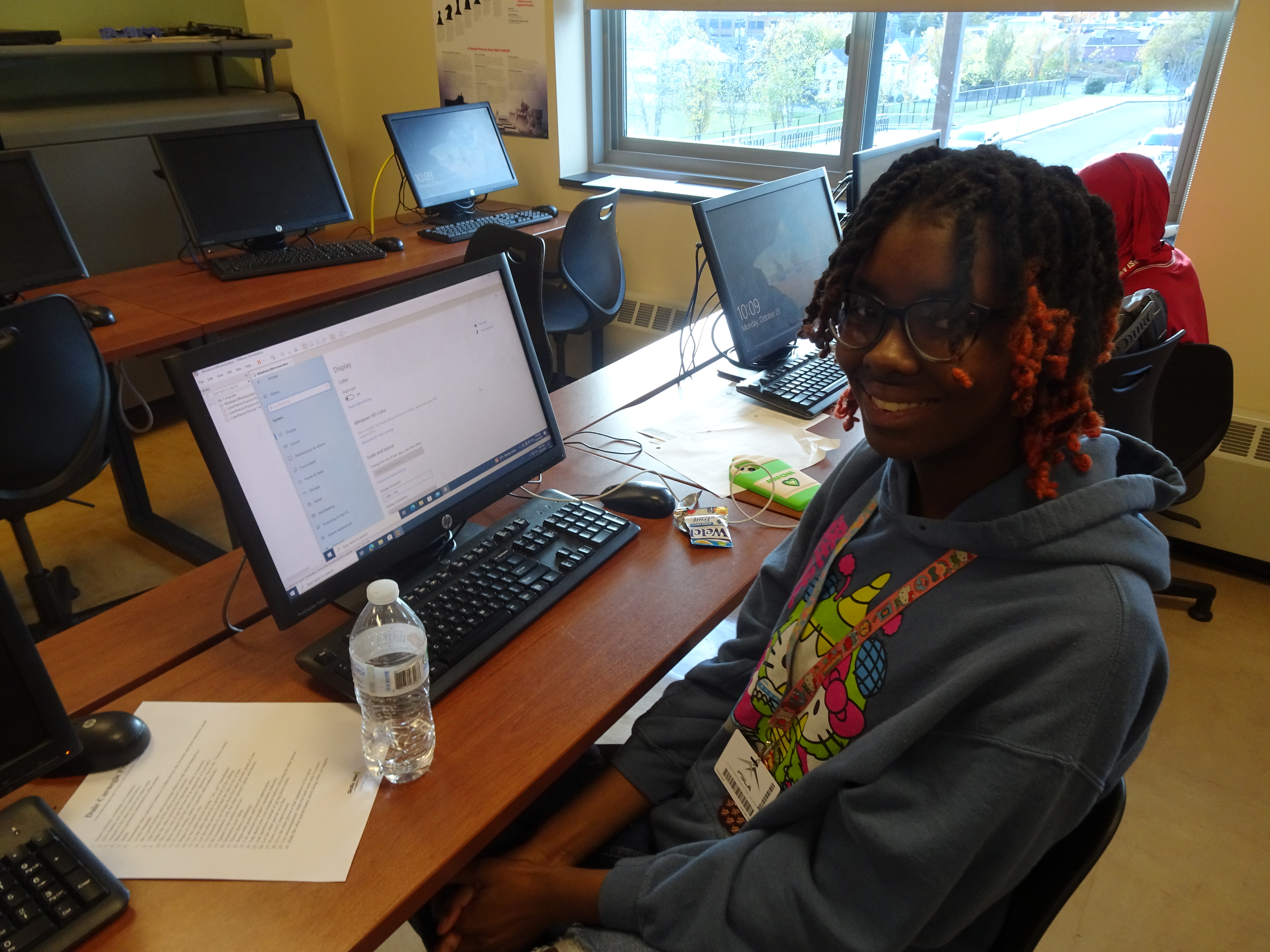 "We're basically securing the system," PSLA at Fowler junior Ollievia Brantley explained. "We're changing passwords, stabilizing the firewall and updating the system."
Ollievia and her peers in the PSLA Computer Forensics and Navy National Defense Cadet Corps (NNDCC) programs recently teamed up to participate in the Air Force Association's annual CyberPatriot Competition – a national cyber defense competition.
The competition is the nation's largest, putting students in charge of securing virtual networks. Teams aimed to score as many points as possible by finding and repairing vulnerable code, solving forensics-based questions, adding or removing users, setting password requirements, patching applications, removing harmful applications, and more. They also tried to avoid losing points by making negligent decisions.
"This is a great way to encourage students to pursue STEM careers," PSLA Computer Forensics Instructor Matt Bates explained. "It's helping them get more exposure to different operating systems and IT processes, and is also helping them get an idea of if this is a field they would like to pursue in the future."
"This competition gives our cadets extra exposure on top of our NNDCC curriculum," NNDCC Instructor Dave Sturgeon shared. "Some of them are thinking about joining the military, and there are cybersecurity jobs available to them there. This gives them a glimpse of what life could be like if they picked this kind of job, and regardless, it gives them great exposure to the field of STEM."
For the students – many of whom already have an interest in pursuing a career in the fields of computer engineering – this experience was invaluable.
"I really like cybersecurity, computer forensics, and computer engineering," Ollievia said. "I like everything about this field… I hope to work in either cybersecurity or ethical hacking, where you get into systems to see how secure they are. This competition helped me expand my knowledge when it comes to how to do stuff on computers."
Junior Israel Toe said the competition also gave him the confidence to figure out new skills on his own.
"When I first joined the Computer Forensics program, I didn't even really know what Computer Forensics was!" he explained. "I plan to be a cybersecurity analyst or IT analyst one day. This competition has helped me learn more about ubuntu [an operating platform], which is like Windows. I made sure things were secure, I updated it, and I made sure everything was up to company policy. We were operating as if we were IT staff representing our company, and some of the stuff I had to learn on the go by Googling!"
The competition – featuring more than 2,600 teams – continued through early November before top performing teams advanced to the State Round in December, with winners ultimately heading to Washington, DC for the final round of competition. We're proud of these #SCSDCareerReady scholars for showing their skills in this competition!