SCSD Schools Focus on Celebrating Diversity, Creating Equity, and Ensuring a Sense of Belonging for Students
You belong here.
It's the message that each SCSD school building wants students to hear – and feel.
It's also the mission of the SCSD Office of Diversity, Equity, and Belonging – DEB. The office, led by Director Dr. Reba Hodge, also includes Assistant Directors Sophia Burden and Jasmine Price. Together, their mission is to build, support, and sustain communities of belonging in SCSD schools, departments, and offices through efforts, policies, and practices that drive diversity, elevate equity, and build belonging.
To help ensure that DEB initiatives are spreading quickly and effectively throughout the district, this year, each building has been equipped with a DEB Lead. This staff member has been tasked with attending DEB trainings, brainstorming with the school's Equity Leadership Team, and working alongside staff and students to implement DEB programs and initiatives and address inequities when – and even before – they arise.
The DEB Lead's role also includes developing an equity goal specific to their school building that can be tied to tangible results. These equity goals are intended to allow staff to analyze their specific student population to ensure that they are meeting their students' specific needs.
So what do DEB initiatives look like within SCSD schools?
All About Inclusivity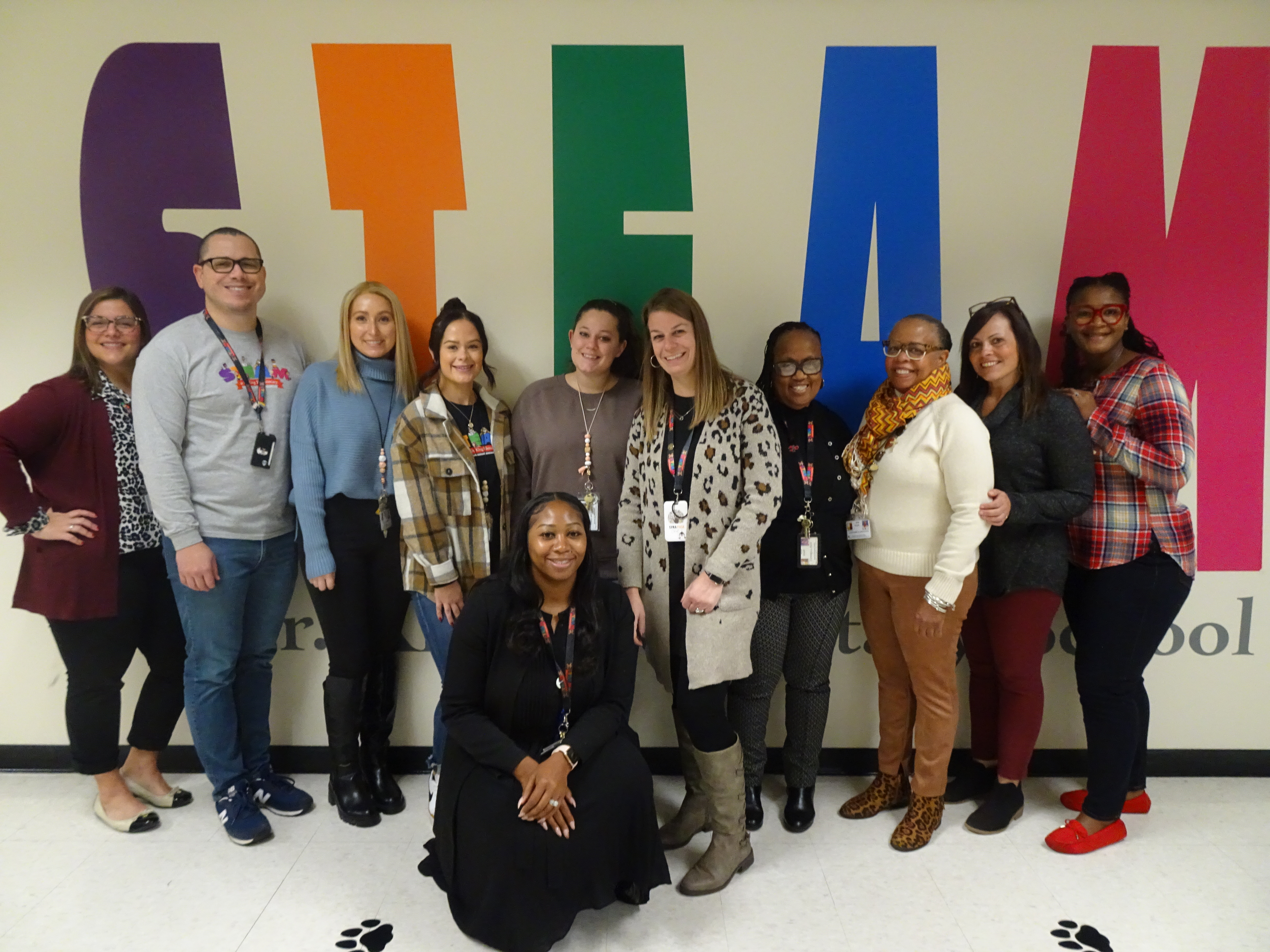 "Hello, STEAM at Dr. King friends!" the morning announcement read. "We now have a bathroom for all, located near the gym on the first floor. At STEAM at Dr. King, we want to ensure that everyone feels safe and affirmed. Anyone is free to use this bathroom… just ask an adult to walk you down!"
STEAM at Dr. King DEB Lead Ashley Burke came up with the idea for a gender-neutral bathroom after attending a Supporting LGBTQIA+ training.
"It's a small thing we can do to make sure we're creating safer spaces for students," Ms. Burke shared. "We want them to feel comfortable to be truly who they are as a person."
At Dr. King, the school's equity goal is to establish a culture of ongoing learning where students and staff can unpack their own identities to cultivate student and staff sense of belonging and consciously promote equity.
"I want us to unpack ourselves and our students," she explained. "How can we meet the needs of our students? We all have things that place us in privilege or marginalization. We need to understand our students and be consciously aware of: are we contributing to 'the system,' or are we actively combatting it?"
At Brighton Academy, students can also choose to use a new gender-neutral restroom. The school's equity team, led in part by DEB Lead Adara Hobbs, is also working to create a professional development session for staff centered around gender identity and how to broach that subject with students.
"We want to prepare ourselves before we roll these trainings out to students," Ms. Hobbs explained. "We want to get students used to the concept of gender neutrality. We have a teacher in our building who's nonbinary… every school has its own set of needs. Our ultimate goal is to create a safe space in our building so they feel like they belong in school and so they feel that the adults in the building support who they are."
Incorporating Student Voice
One of the practical ways that DEB practices have been implemented in school buildings this year is through placing a focused priority on incorporating student voice.
At Brighton Academy, staff plan to implement a schoolwide survey to gauge students' feelings of belonging. Their goal is to enact initiatives throughout the school year that will lead to an end-of-year survey response showing that at least 75% of students indicate feeling that they belong in school.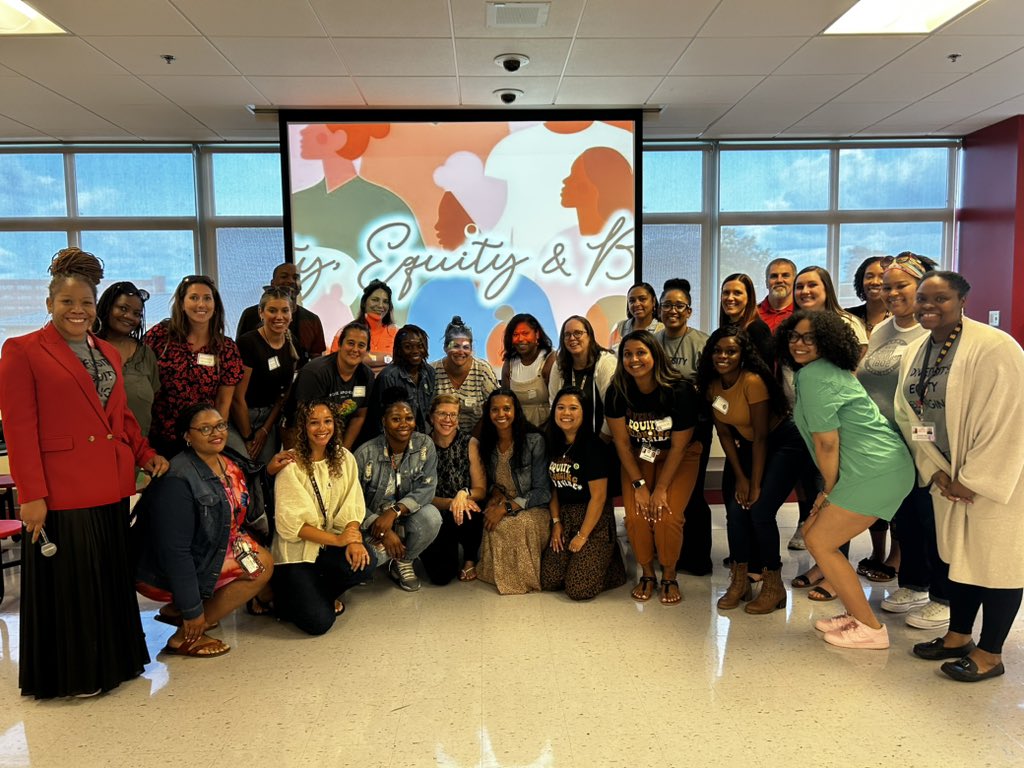 "In order for our engine to drive, we have to have the people who are leading understand our students' needs," Ms. Hobbs shared. "We can't come up with that ourselves – that's why we need student input. We want to hear what students feel like they're missing at school. What makes them feel like they don't belong? Our demographic is mostly black and brown students. The system was not designed for students like ours. We need to be the whistleblowers."
Ms. Hobbs said the day-to-day role as DEB Lead can include overhearing conversations and having a sense of what language, systems, or processes seem upsetting to students. A staff member telling a student not to bother a particular group of kids because "they're probably in a gang"; a student indicating discomfort being placed in an out of school program located within a church; the DEB Lead is tasked with taking the initiative to look into these situations and have the difficult conversations needed to show students that their voice and their feelings matter.
At Syracuse Latin, staff plan to begin including students in their analysis of the school's annual climate survey data.
"Our kids take these surveys, but then they are never told the outcome of them," DEB Lead Lakshmi Nair shared. "They need to be included in those conversations. We want to find ways to share that data in a kid-friendly way. As staff, we may feel we're doing good at something – but the data may show that the kids feel differently. By showing these things to the kids, we can talk about their ideas to change things. We're talking about the culture of our school – they can help shape that. We need to engage them and utilize their feedback."
Ms. Nair also said the team at Syracuse Latin is looking to incorporate student voice into the school's restorative circles and peer mediation.

"Incorporating student voice also creates more buy-in for kids," she said. "What would it look like to have a peer they trust lead a mediation instead of a staff member telling them what to do?"
Celebrating Who You Are

At Dr. Weeks, the school's equity goal is for staff to be mindful of how they speak to and speak about their students and families. This means being cognizant of a student or family's cultural background – which prompted DEB Lead Madison Korytkowski to initiate the 'I Know My Full Name' project last school year and continue it again this year.

Through this project, students completed a project in which they spoke with their families about their name – what does it mean? Where did it come from? What does it represent to our family? Then, students presented to their classmates in an effort to make cross-cultural connections – and gain confidence and pride in their unique heritage.

"The kids will see something and naturally want to have a conversation about it," Ms. Korytkowski shared. "In the hallway, we've hung visual name plates, showing their name and images of things the student associates with it. Some of them wrote this in their home language. It's a visual thing where students of all ages can walk by and see it. I've noticed a couple of the older students showing them to younger students and talking about it… it's a way for their voices to be uplifted. What they have to say is really important, and we want to stop and celebrate them for who they are. This project has helped students realize that they are appreciated for who they are – their whole identity."

Dr. Weeks staff are also working to ensure that when communicating with families, they're focusing on what students are doing right and well – not just looking at their deficits.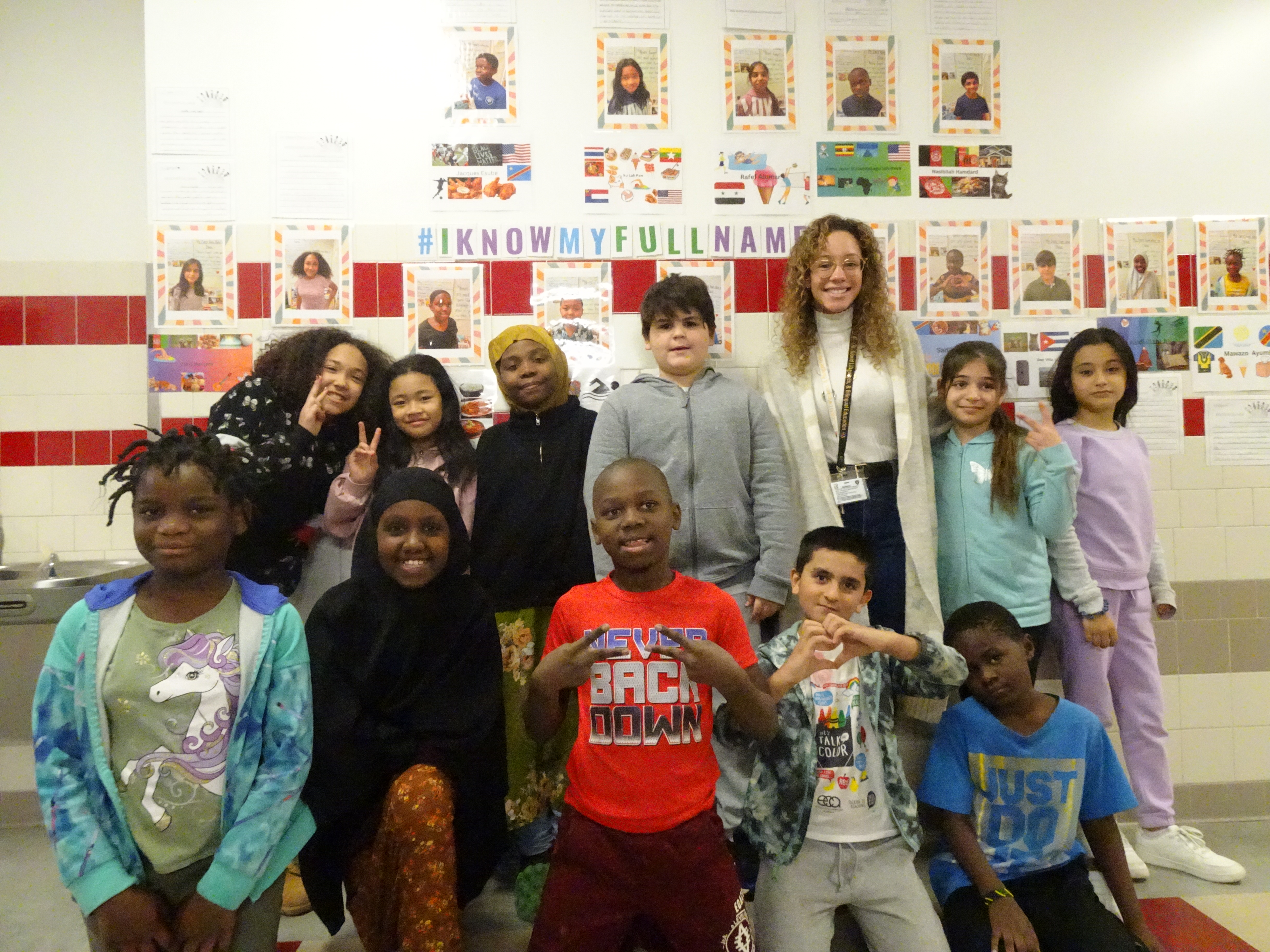 In an effort to celebrate all students and their unique backgrounds, Syracuse STEM at Blodgett is incorporating weekly 'Inclusion Monday' activities this year. In the school's twice-daily CREW meetings, students talk about diversity and how they can provide inclusion in their building.
"We're having accessible but tough conversations that are also incorporating accountable talk," DEB Lead Leeza Roper shared. "In the morning, we might talk about a quote relating to diversity, and then in the afternoon when students are more active, we'll do some sort of movement or teambuilding activity to show our diversity and generate feelings of belonging."
The school is also starting three new affinity groups for students who may have felt underrepresented before: an American Sign Language Club, a Latine Student Union, and a group for indigenous students, led by the school's first indigenous teacher.
At Syracuse Latin, school staff are placing a renewed focus on celebrating students' gifts – not just academically. They are planning to incorporate a schoolwide enrichment cycle in which students will have the freedom to learn and share what they'd like others to know about themselves through a self-led PBL project. In addition, in Ms. Nair's 4
th
grade classroom, she's incorporating technology in a more personalized manner. Each student will soon have their own padlet – to serve like a social media platform – where they can share more about themselves, their work, and their personal interests – and view what their classmates have shared about themselves as well.
"I really want school to be a place of joy for our kids," Ms. Nair said. "I want us to really step back and analyze ourselves and our biases to make sure we're giving our kids our best – because they deserve the best. [DEB Director] Dr. [Reba] Hodge always says it's doing the hard work and the heart work. That's what our district DEB team does for us, and it's what we're doing with our staff. It's trickling down. I'm hoping this will be the change agent that we really need in our district."
To learn more about the Office of Diversity, Equity, and Belonging – or the initiatives within your child's school building, please visit
www.syracusecityschools.com/DEB
!