Nottingham Student Makes School Improvement His Eagle Scout Project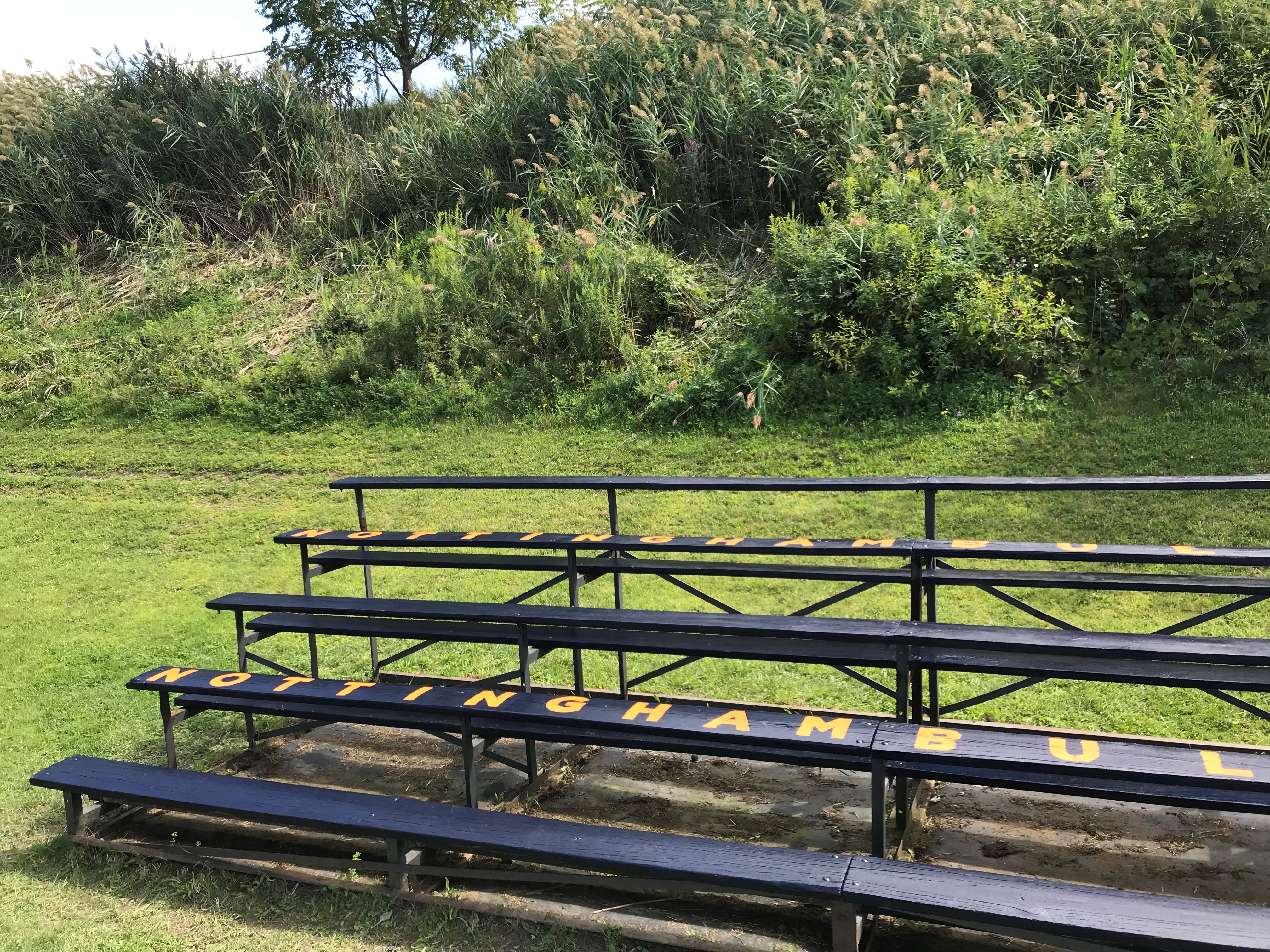 Nottingham senior Lucian de Nevers was brainstorming what he could do for his Eagle Scout project. The project is an opportunity to display leadership and provide a service to the community.
"I realized that Nottingham is my biggest community," Lucian explained. "I spend so much of my time here. I knew I wanted to do something for the school."
Himself a soccer player, he reached out to his coach to see what the school's needs might be. His coach suggested that the school's lower field, the JV field, could use some more seating.
"I evaluated what we needed, and I found that the existing bleachers were worn down," Lucian added.
After months of negotiating with the SCSD Facilities Department, Lucian was able to arrange for new, ADA-compliant bleachers to be ordered for the field. He also took on an active physical role, weeding the area around the existing bleachers and then sanding and painting them. He partnered with a Nottingham art student to paint 'Nottingham Bulldogs' across the seats.
"It's amazing," Lucian said of seeing the project coming to completion. "There were lots of difficult times throughout this process, but knowing that this worked out for the betterment of Nottingham is just awesome… especially since other students were able to help."
Nottingham Social Studies Teacher Don Little helped Lucian connect with District staff and others who could help complete the project, including FACES – the Nottingham PTSO – which provided him with funds to help cover project expenses.
"I truly enjoy supporting students in such endeavors," Mr. Little said.
Mr. Little noted that several past Nottingham students have also led their own 'legacy projects' at the school as Eagle Scout projects. The bike rack in front of the school is one such project, and ITC teacher Tim Ferro also led a project at Nottingham during his time there. What a great way for Lucian to join his predecessors in sharing his #SCSDPride!