Office of Family Engagement
---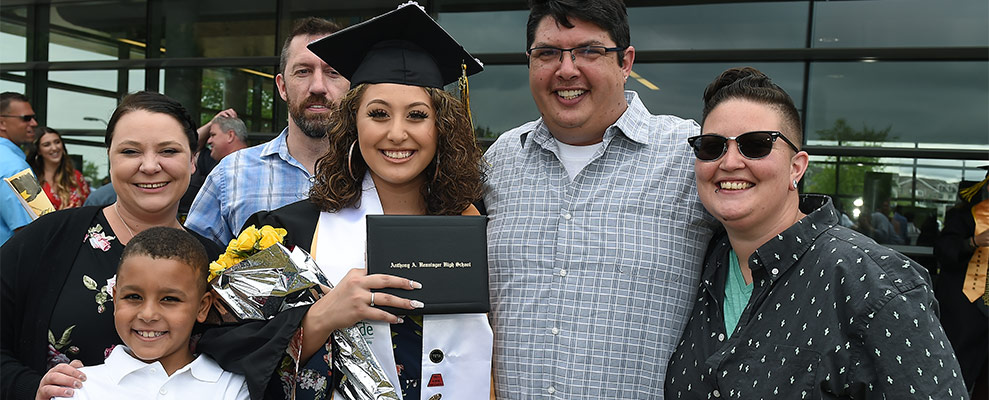 Administrative Aide: Rachel Fleming 315-435-6459
---
Families of 5-11 Year Old Children: Complete an Onondaga County COVID Survey
***Please complete by Thursday, October 28th***
It is expected that the Pfizer COVID-19 vaccine may soon be approved for children aged 5-11 years old. To ensure an effective and efficient pediatric vaccination roll-out, the Onondaga County Health Department would like to gather information from parents with children in this age group.
https://www.surveymonkey.com/r/k-12vaccinationsurvey

Thank you in advance for taking the time to share your opinion!
NYSED Seeking Family Input Regarding Special Education Services
The New York State Education Department is currently seeking family engagement to help improve outcomes for students with disabilities in New York State.

Feedback from parents, school administrators, educators, advocacy organizations, community members and other stakeholders will be used to guide the State Performance Plan, which will be in effect through 2025. This plan will include 17 indicators that measure child and family outcomes, as well as compliance with the Individuals with Disabilities Education Act.

Families are invited to share their input by participating in online surveys, as well as registering to attend virtual meetings that will be held in November 2021.

To learn more about how to register for the virtual stakeholder meetings, please click here. Registration is required by October 29th. Surveys on each of the 17 topics (graduation rates, drop out rates, assessment, suspension and more) are available within the tabs linked on the State Performance Plan page.

We encourage all families to share their feedback! If you have any questions about the plan or related activities, please contact NYSPP@nysed.gov.

What is the Office of Family Engagement?
The Office of Family Engagement was created to provide a stronger home-school connection by finding ways for parents to become more active in their child's education. The Office of Family Engagement now includes Parent University, as well as four Family Engagement Facilitators. We look forward to working with you!
What is a Family Engagement Facilitator?
Family Engagement Facilitators will serve as liaisons between parents and schools to help establish stronger home-school relationships.
How can they help me?

Family Engagement Facilitators help families with school related issues that may surround behavior, IEPs, parent/teacher conferences where the teacher and parent don't see eye to eye and refer to community agencies when needed. They also make sure parents are aware of District-wide meetings and help schools build and maintain PTO type groups, work with Title One initiatives, workshops and provide resources and information to schools and families.

They facilitate the PUMP bus and support Parent University events, and also work with schools in making the school culture more welcoming. If you're looking to become more of a partner in your child's education, a Family Engagement Facilitator is a great place to start!

Please follow us on Facebook for additional information and updates.
SCSD Announces Parents' Bill of Rights for Data Privacy and Security
The Syracuse City School District is committed to preserving the security and integrity of student data. As outlined in the Common Core Implementation Reform Act of 2014, the Syracuse City School District publishes the following "Parents' Bill of Rights for Data Privacy and Security" here on our website.

* The Syracuse City School District does not sell or release a student's personally identifiable information for any commercial purposes;
* Parents have the right to inspect and review the complete contents of their child's education record;
* State and federal laws protect the confidentiality of personally identifiable information, and safeguards associated with industry standards and best practices, including but not limited to, encryption, firewalls, and password protection, must be in place when data is stored or transferred;

A complete list of all student data elements collected by the State will be available for public review both online and via regular mail from the State Education Department. Parents may access the NYSED Student Data Elements List, a complete list of all student data elements collected by NYSED, at http://www.p12.nysed.gov/irs/sirs/documentation/NYSEDstudentData.xlsx , or may obtain a copy of this list by writing to the Office of Information & Reporting Services, New York State Education Department, Room 863 EBA, 89 Washington Avenue, Albany, NY 12234

Parents have the right to have complaints about possible breaches of student data addressed. Complaints may be submitted to the Office of Shared Accountability, dataprivacy@scsd.us or by calling (315) 435-4281.

Data Privacy Parent Fact Sheet
Software & Data Element Listing

Announcements
Notice to Families Regarding Coronavirus
---
Watch "Imagine Your Story"
Links
CoVideo Chats - PDF Presentations