McCarthy at Beard School
---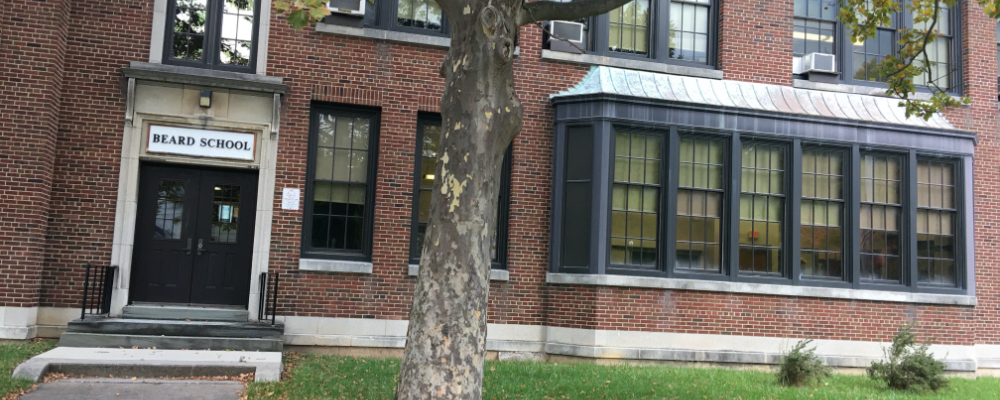 ---
Vice Principals
Melissa Tooley
DASA Coordinators
Amy Salisbury
Melissa Tooley
Main Office
(315) 435-5855
Nurse's Office
(315) 435-4341
Fax: (315) 435-4564
Social Worker Office
(315) 435-4073
School Address
220 W. Kennedy St. | Syracuse, NY 13205
School Hours
8:00 AM - 2:00 PM
---
Important Information
Pool Testing for COVID-19
---
Online Learning
---
WEB VOICEMAIL FAMILY AND STUDENT TECH SUPPORT
Tech Support Line (315) 435-4696
---
United State of America Celebrating Black Culture
McCarthy's Vision Statement



Students will learn in a safe and supportive environment in order to develop the academic, social, and emotional skills necessary to then transfer those skills to a less restrictive learning.

McCarthy's Mission Statement
Teach students the skills necessary for success in all social, emotional, and academic areas of their lives. All students will gain the skills necessary for healthy and active participation in the community.
Student and Family Supports are Available!
The SCSD has many academic, social, emotional and mental health supports available to students. School social workers can help connect you and your child to in school and/or out of school supports that meet your needs. Please call us at (315) 435-5855 and ask to speak with a Social Worker for more information and assistance.
About Us
The Syracuse City School District's McCarthy @ W.R. Beard program provides unique and specialized services for students with social/emotional, behavioral and academic concerns that require expertise and resources beyond those of regular schools.
McCarthy @ W.R. Beard serves the following functions:
Alternative Special Education Program

Diagnostic, Evaluation, Programming Center and on Site Behavioral Instruction Support
The McCarthy @ W.R. Beard Program provides specialized psycho educational programming for students K - 12 for a smooth transition to regular school settings.
School News
K-8 Students Will Learn Career Readiness Skills, Thanks to Smart Start Professional Development:

Elementary and middle school students across the Syracuse City School District will have a renewed focus on career readiness skills, computer science and digital literacy this year… all thanks to a Smart Start professional development course offered to their teachers over the summer! 125 SCSD kindergarten through 8 th grade teachers participated in a three-day virtual event and a four-day in person "externship" this summer; and they will enjoy ongoing mentoring throughout ...

more >>
Meet the New Principal: Delaware Primary School's Moshiena Faircloth:

The Syracuse City School District is pleased to introduce Moshiena Faircloth, the new Principal of Delaware Primary School! Read the interview below to learn more about Ms. Faircloth. Tell us a little about yourself and your background. I am a resident of Syracuse, New York. I have worked in the Syracuse City School District as an educator for quite some time. What is your favorite thing about Syracuse? My favorite thing about Syracuse is all the beautiful ethnicities and ...

more >>
Delaware Students Spread Happiness in Kindness Challenge:

Ms. Rodriguez's 2nd graders smiled and giggled as they moved around the school, "sprinkling kindness" everywhere. Ms. Hofman's 4th graders walked around giving kind notes to staff members and classmates. Ms. Brown's 1st graders made 'helping hands' and sent them to students at Dr. Weeks. Students from all grade levels at Delaware Primary spent the end of summer engaged in a Kindness Challenge – with the goal of helping their school perform as ...

more >>
Meet the New Principal: Oasis Academy's Antonio Herrera:

The Syracuse City School District is pleased to introduce Antonio Herrera, the new Principal of Oasis Academy! Read the interview below to learn more about Mr. Herrera. Tell us a little about yourself and your background. I have worked in the Syracuse City School District for 23 years, in elementary, middle and high schools as well as in alternative settings. My work in the field of education began as a Teacher Assistant at Fowler High School; then I become an elementary teacher, and ...

more >>
Middle School Students Become Civic Ready through Virtual Capstone Project:

SCSD middle school students participating in the virtual summer school program had a unique opportunity to develop their academic skills while becoming civic ready, thanks to a creative capstone project. Presented with three interdisciplinary options, the students spent their summer learning time engaging with a project of their choosing. At the conclusion of summer school, the students presented their completed projects to their summer school teachers, as well as Mayor Walsh, through ...

more >>
View more stories >>
Links