Expeditionary Learning (ELMS)
---
---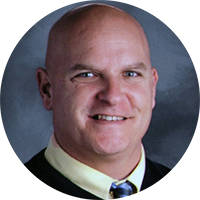 School Address
4942 S. Salina St. | Syracuse, NY 13205
Office Hours
M,T,Th, F: 8:00 am - 4:00 pm
Wednesday 8:00 am - 3:00 pm

Learning Schedule:
8:45 am - 3:40 pm
On Monday, April 12th ELMS started 4 days of
In-person Instruction for families who have chosen that option.

Monday, Tuesday, Thursday, Friday
Wednesday remains Canvas Work Day

Accessing
Students'
Grades &
Homework


VIDEO

Spring
Sports
ELMS


Parent
Portal
Instructions

Current User & New User
CLICK HERE

Le Moyne College Higher Education

Our line busy? Schedule Tech
Support through the
District Help Desk
CLICK HERE

Meal Pickup Schedule

Please wear face covering.


This is a large 15 MB PDF.

---

Design Principle for March
Collaboration & Competition

Individual development and group development are integrated so that the
value of friendship, trust, and group action is clear. Students are encouraged to
compete, not against each other, but with their own personal best and
with rigorous standards of excellence.



---

Instructional Links

Video Instructions for Logging into Canvas - YouTube Link

How to Log into CLEVER

---

Update your phone and email.

Email ELMS secretary (Mrs. Smart) rsmart@scsd.us. Provide student name, date of birth and address for verification purposes.

What is ELMS Family Crew Meetings



Join the conversation with other families at ELMS. Ask questions and get support you need as we navigate a new normal. All families who attend will be entered into a raffle to win a Dinosaur BBQ meal for your family!!


---

Spring 2020 Videos
---
ELMS MISSION & VISION
MISSION - ELMS is a safe and welcoming community that fosters student achievement through an expeditionary process ofinquiry, collaboration, and adventure.
VISION - ELMS students will work effectively within a diverse setting to positively impact their school and community as "upstanders" rather than "bystanders" and demonstrate a strong desire to achieve in high school, college, and career.

---
Student and Family Supports Available
The SCSD has many academic, social, emotional and mental health supports available to students. School social workers can help connect you and your child to in school and/or out of school supports that meet your needs. Please call us at (315) 435-6416 and ask to speak with a Social Worker for more information and assistance.
It should be noted that you have limted data for hot spots.
ELMS Links
ELMS Downloads