Expeditionary Learning (ELMS)
---
---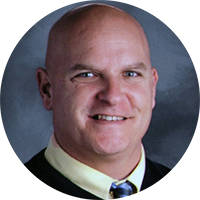 DASA Coordinators
Kevin Burns
Diane Ogno
Main Office
(315) 435-6416
Nurse's Office
(315) 435-5814
Fax: (315) 435-4407
Guidance Office
(315) 435-6417
School Address
4942 S. Salina St. |
Syracuse, NY 13205
School Hours
7:50 AM - 2:26 PM
---
Calendar
Click on the red print for more information on the event.
---
Design Principle for the Month of April - Service & Compassion

We are crew, not passengers. Students and teachers are strengthened by acts of consequentia service to others,
and one of an EL Education school's primary functions is to prepare students with the attitudes and skills to learn from and be of service.

---

Message from Principal Kevin Burns

The Canvas work and packets ELMS sent home should be completed according to the daily schedule that was given to families. And, all students should be reading and journaling for at least 30 minutes per day. Video Instructions for Accessing Student Classwork on SCSD Canvas

Quick Links

Robo Calls and Email Addresses

Video Instructions for Logging into Canvas - YouTube Link

NEW! WCNY TV Classroom On Demand



HAVE YOU SEEN THE CARTWHEEL CHALLENGE?
Brighton Academy Challenged ELMS staff to show off our cartwheel skills. Mr. Burns may or may not be on this video.
Click above to go to the YouTube Video.

---

Robo Calls & E-Mails

If you have not received a robocall from Mr. Burns or an e-mail from ELMS staff in the last week, please email Mrs. Smart with an active e-mail and phone number rsmart@scsd.us

---

Does ELMS have your E-mail address?

Don't miss out on important information. If you have not been contacted by e-mail by Mrs. Smart (ELMS Secretary), please e-mail rsmart@scsd.us. Include student name along with your most current active e-mail and cell phone number.

MARCH 17, 2020
On Monday, March 16th ELMS students were sent home with the following learning materials:

Reading Materials
Math Workbooks
Social Studies Humanities Tasks
PE Fitness Journals
List of Bagged Meal Pickup Sites

Students should be logging into Canvas

Check in on classes and then check for additional learning opportunities posted by their teachers and crew leaders

Additionally, helpful websites to encourage exploration and learning are posted as well.

---

Learning Resources


In order to provide students at home with opportunities for continual learning, the SCSD has partnered with WCNY to create the TV Classroom network. WCNY's TV Classrooms are targeted for students in grades K-12 and provide curriculum on the subjects of ELA, math, science, health and physical education, history, and social studies.

Tune in to WCNY starting Monday, March 30th for lessons from some familiar SCSD faces, and visit www.wcny.org/tvclassroom for details, schedules and on-demand video content!

NEW! WCNY TV Classroom On Demand



---

Other Helpful LInks

District Bagged Breakfast and Lunch Locations

Food Bank of CNY - Community Food Pickup Sites

RISE's Response to the COVID-19 Situation

---

Picture of the Day
Student and Family Supports Available
The SCSD has many academic, social, emotional and mental health supports available to students. School social workers can help connect you and your child to in school and/or out of school supports that meet your needs. Please call us at (315) 435-6416 and ask to speak with a Social Worker for more information and assistance.
Informational
Middle School Choice Information
---
Sports at ELMS
ELMS Links
ELMS Downloads