About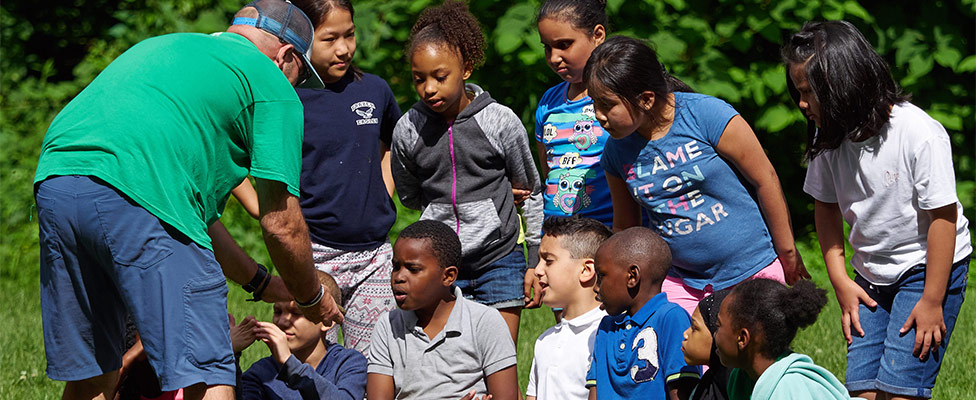 ABOUT US
The Syracuse City School District educates more than 19,000 students each day, from pre-kindergarten through 12th grade. Our vision is to prepare and inspire all of our students to innovate locally and contribute globally and we are embracing the challenge of giving all of our students a vibrant education with new urgency.

Here in the SCSD, we are Building Our Future as our students strive for #SCSDSuccess! Our new strategic plan is constructed to facilitate a coherent approach to continuous academic improvement. Click here to read our new five-year strategic plan, which outlines our Mission, Vision and Priorities.
We transport more than 15,000 students to and from school on a daily basis, ensuring that our students have a safe and reliable way to get to school and school-related activities.
Thanks to the Community Eligibility Provision, an agreement with the New York State Department of Education Child Nutrition Administration, all students in Syracuse City schools receive free breakfast and lunch each day. On a daily basis, we serve more than 10,000 breakfasts and 16,000 lunches. Participation in the USDA Fresh Fruit and Vegetable Program at select SCSD schools also helps ensure that our students are receiving fresh and nutritious meals!
Our students are diverse, and we are proud to celebrate our #SCSDDiversity. More than 70 languages are spoken in the Syracuse City School District, and our students come from more than 60 countries. Our Department of English as a New Language (ENL), World Languages and Bilingual Education offers ENL programs in 26 schools. World Language classes are offered in 18 schools and offerings include Arabic, French, Spanish and American Sign Language. Our district even offers two bilingual education programs, housed at Seymour Dual Language Academy and Delaware Primary School!
In the Syracuse City School District, we also recognize the value in encouraging students to pursue their passions beyond academics. We offer more than 100 athletic team options to students in grades 7-12, which approximately 4,000 students take part in annually. Our Athletics programs aim to stress discipline, enjoyment, competition, teamwork, leadership and sportsmanship.
Our Fine Arts programming includes both the visual and performing arts. At a high school level, students are offered a variety of courses in 2D and 3D art, as well as opportunities to take college-level courses through Syracuse University. Students at all grade levels are encouraged to take part in the dramatic and musical arts, and the SCSD music department offers general, choral and instrumental opportunities to all students. Our general Fine Arts curriculum is also enhanced by partnerships with community agencies including the Everson Museum of Art, the Community Folk Art Center, Onondaga Community College, the Open Hand Theater, Redhouse Arts Center, Syracuse Stage and Syracuse University.
INNOVATIVE SCHOOLS
STEAM at Dr. King
STEAM at Dr. King Elementary features a rigorous academic curriculum integrating Science, Technology, Engineering, Arts and Mathematics (STEAM) with other academic disciplines. The school features project-based learning where students work for an extended period of time on challenging and engaging STEAM integrated projects or problems. There is also daily instruction in social-emotional learning, as well as an extended school day.
Brighton Academy
Brighton Academy is an EL school - where students learn by conducting "learning expeditions" rather than by sitting in a classroom being taught one subject at a time. EL works on developing the character — as well as the intellect — of students.
Montessori at LeMoyne
The Montessori School at LeMoyne aims to nurture a child's intellectual, social and emotional development. Students collaborate and learn with others in multi-age classrooms; explore curriculum using hands-on, self-correcting materials; exercise freedom of choice to develop self-discipline, confidence and intrinsic motivation; and practice social responsibility and self-awareness to contribute to a positive, peaceful climate and culture.
Syracuse STEM at Blodgett
Syracuse STEM at Blodgett Middle School features a rigorous academic program that offers students Science, Technology, Engineering and Math (STEM)-based technical learning and the opportunity to participate in project based learning experiences. Teaching methods are inquiry based and student-centered, and students have the freedom to think critically, creatively, and innovatively, as well as have opportunities to fail and try again in safe environments.

PFLA
Promising Futures Leadership Academy is a grade 9-12 school that provides additional support for students who may be having difficulty academically or socially in their current school. PFLA offers small classes, hands-on learning and individualized learning plans, as well as leadership training and internships. The school also includes additional mental health supports and mentoring.
Oasis Academy
Oasis Academy is a K-8 school that provides additional support for students who may be having difficulty academically or socially in their current school. Oasis offers small classes, hands-on learning and individualized learning plans, as well as added mental health supports for students and their families.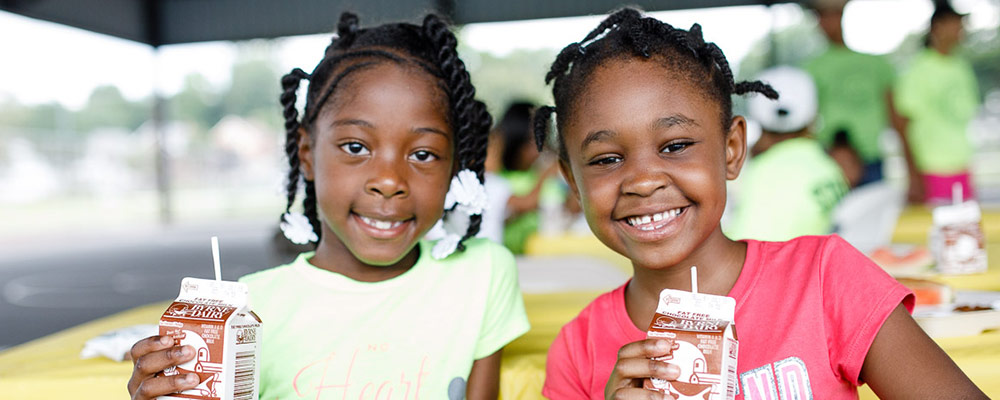 OUR INNOVATIVE PROGRAMS
CTE Programs
The mission of Career and Technical Education (CTE) is to empower all students through innovative partnerships that build technical, academic and professional leadership skills for college and career success. The SCSD currently offers more than 25 CTE programs!



Personalized Learning
The District is integrating a personalized learning model of instruction, allowing instruction to be targeted to each student's strengths, needs and interests. By utilizing digital content, each student can work on what they need at their own pace. The teacher can utilize the data provided by the digital content to quickly assess gaps in skills and understanding and intervene as needed with small group instruction or by stretching students who have achieved mastery.
P - TECH
Our six Pathways in Technology Early College High School programs (P-TECH) are offered in three of our high school buildings. These programs represent a new type of school: one that brings together the best elements of high school, college and the professional world. P-TECH programs allow students to earn a high school diploma, an associate's degree and gain relevant work experience, all in a six-year period. Graduates of our P-TECH programs are able to leave school with the skills and knowledge they need in order to continue their studies or step right into competitive jobs. P-TECH pathways train students to become Clinical Laboratory Technicians, Mechanical Engineers, Electrical Engineers and more. Our two newest programs – at the Public Service Leadership Academy at Fowler High School – expose students to Computer Information Systems and Remotely Piloted Aircraft Systems. These programs are all innovative, forward thinking and are designed to give our students a head start when it comes to both continuing their education and entering the workforce.
International Baccalaureate
The International Baccalaureate (IB) Progamme is located within the International Academy at Corcoran High School. The IB Diploma Programme is designed as an academically challenging and balanced programme of education with final examinations that prepares students, normally aged 16 to 19, for success at university and life beyond. The programme is normally taught over two years and has gained recognition and respect from the world's leading universities. Students attending any Syracuse City School District middle school may apply for the program in 8th grade. Once accepted, students will take the appropriate Corcoran pre-IB and regents courses to prepare them for the rigorous IB Diploma program junior and senior year. To learn more about the IB Programme, please visit the Corcoran IB webpage.




Expeditionary Learning
Expeditionary Learning (EL) is a curriculum designed by Outward Bound, a non-profit organization that uses outdoor adventures as learning experiences. The goal of EL is to foster academic achievement and character growth while instilling a love of learning and a sense of community. This is achieved through learning expeditions, in depth studies of a single topic or theme that are interdisciplinary and align with state and district standards. With the belief that children learn best through learning adventures and hands-on experiences, students are guided by instructors, as opposed to being "taught to," which promotes a deeper understanding of a given subject while at the same time encouraging self-discovery and building character.
Dual Language Programs
Two of our elementary schools, Seymour Dual Language Academy and Delaware Primary School, offer dual language, bilingual educational programs. In these schools, all children receive 50% of their instruction in English and 50% in Spanish. The program is specifically structured to develop children's oral language, reading, writing and self-awareness of language in both English and Spanish throughout the elementary grades. As a result, children develop high levels of language and academic proficiency in all subject areas. The goal is to provide children with a strong foundation for growing literacy in both Spanish and English and to promote biliteracy and positive cross-cultural attitudes in our increasingly multilingual world.
NYS Seal of Biliteracy and Seal of Civic Readiness
We encourage students to work toward earning the New York State Seal of Biliteracy, which recognizes high school graduates who have attained a high level of proficiency in English and one or more world languages; as well as the New York State Seal of Civic Readiness, which recognizes students' readiness to make a positive difference in the public life of their communities. We celebrate our students who will soon become active participants in a diverse, global workforce!
SAY YES TO EDUCATION
Say Yes Syracuse is a local, community-wide partnership that pooled resources and realigned assets to support Syracuse students in school and through college.

To learn more about Say Yes to Education, Say Yes Syracuse or the Say Yes scholarship, please visit the Say Yes Syracuse website.