SCSD Sites Now Serving as WiFi Hot Spots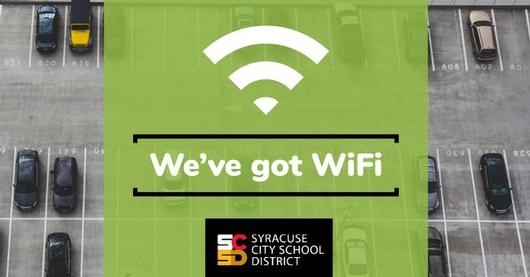 Distance learning will remain in effect in the Syracuse City School District until June 16th. To help ensure that all students are able to access the digital materials they need, the District has activated several WiFi hot spots.
The SCSD community may now access free WiFi in the main parking lot of
Corcoran, Henninger, Dr. King, Van Duyn, Seymour, Webster, Nottingham, and PSLA at Fowler
. This is the same internet access that students would have while in school and is filtered appropriately.
Select 'SCSD Vendor' from your WiFi settings
You will be redirected to a browser to sign onto the network
Enter student username and password into the spaces noted. Click on the accept the terms of use checkbox and select 'Log in'.
We hope to add additional sites in the coming weeks. Please stay tuned for more details!