Brighton Academy Scholars Celebrate 'Music in Our Schools Month' with Creative Project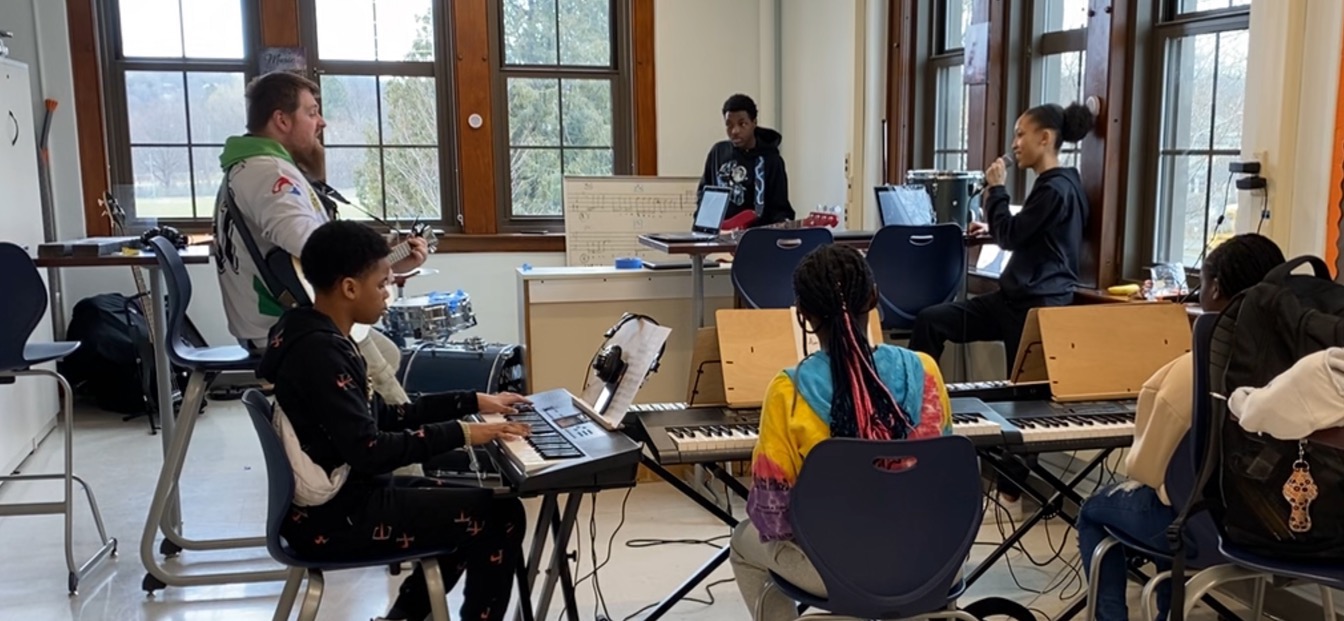 To continue Black History Month celebrations and kick off Music in Our Schools Month, Brighton Academy band, chorus, modern band, and general music students worked together to create a multifaceted project.
Students came together to create a music video project of 'Sunflower' by Post Malone & Swan Lee that demonstrated their mastery of skills in each musical group.
"This year, I started taking drum lessons with [Music teacher] Mr. Aserian and I just want to play drums whenever I can," 6th grade modern band drummer Johnay Brown said. "I'm really excited that my mom is getting me a drum set soon so I can play at home!"
Classmate Jay'meir Derby plays the Tuba in band, has attended All-City band, and has recently started taking piano lessons with Mr. Aserian. He said this project helped him think about the role of music in his future.
"I'm more confident now when playing music," he shared. "I really hope to go to a recording studio in the future."
Mr. Aserian is working on bringing opportunities like that to life for his students in the future – looking into planning visits to a recording studio or field trips where students can watch other musicians perform.
"I really want to play for large audiences like we did at our concert," 7
th
grader Latiana Parker said. "I've felt really comfortable as the lead guitar player in the modern band. I practice at home a lot with the videos and the guitar Mr. A gave me."
"I used to be so shy and afraid to put myself out there," 8
th
grade student President Emanie Cook agreed. "With a little push from Ms. Schwartzmeyer and Mr. Aserian, I auditioned for my first solo and now I'm singing lead vocals for the modern band. I love how performing in music groups brings the whole school together because even if we are all on a different level, once we start singing together in chorus, we all just fit together like puzzle pieces."
We're proud of these Brighton Academy student musicians for using their skills in such a creative way!