Teachers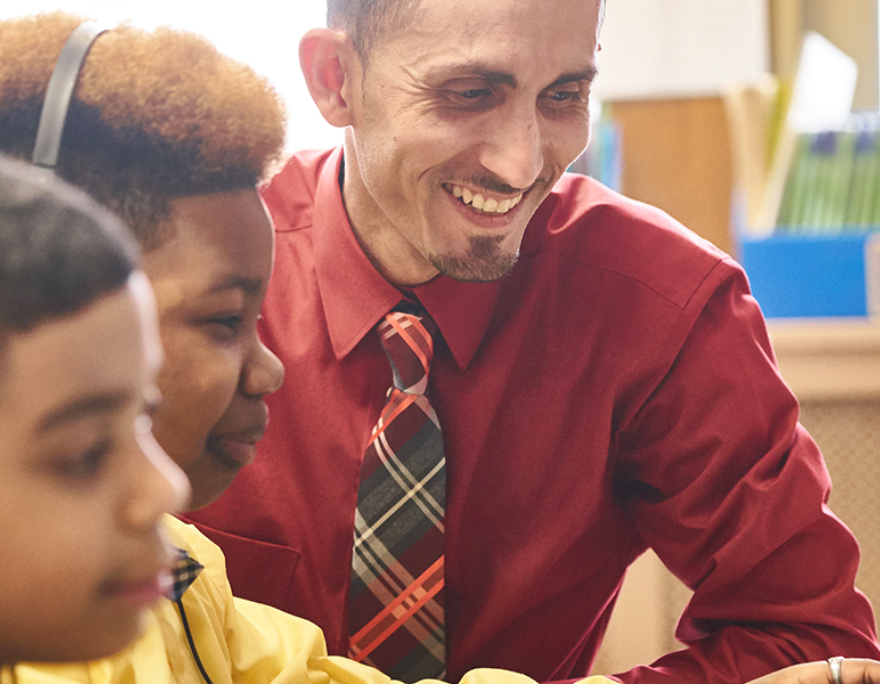 Pathways for Teachers at SCSD
Supporting Our Teachers
New Hire Orientation
The Office of Human Resources guides new staff through an introduction to benefits, District online tools, career ladder opportunities, paperwork and key Board of Education Policies.
New Educator Orientation
New SCSD teachers participate in a series of activities both just before and during the first two years of teaching in the SCSD. The goal of these programs is to introduce new staff to instructional and cultural goals, as well as professional, curricular, and instructional expectations.
Supports For New and Seasoned Teachers
Peer Assistance and Review Program
(PAR Program)
Link to PAR Website
Peer assistance, coaching, and evaluation program for 1st year teachers.
Mentor Teacher Internship Program
- A Mentor Teacher serves as a non-evaluative guide, model, counselor, advocate, friend, and colleague
Professional Performance Review - New teachers are met with regularly to ensure that they are on the right path to meeting district expectations.
Instructional Coaches assist in the designing of lessons and units of study, and work with teachers on utilizing data to address student needs.
Growth

Motivated teachers have many opportunities to grow as educators in the SCSD. Below are just some of those opportunities:

Opportunity Culture and Multi Classroom Leaders
Instructional Coaches
Personalized Blended Learning Coaches
Data Facilitators
Teacher Mentors
Syracuse Aspiring Leadership Academy
Syracuse Urban Leadership Fellows
---
Top 10 Reasons
to Work at Syracuse City Schools
1

We believe all students can learn and
achieve at high levels.
2

We know that teachers have the greatest
impact on student achievement
3

We believe that families and community
partners are vital to improving student
outcomes.
4

We believe in equity and ensuring
opportunities for all.
5

We are committed to supporting teachers
and other staff in meeting the needs of
students.
6

We value the diversity of our
students and families.
7

We believe in evidence-based
decision-making to ensure continuous
improvement at all levels.
8

We believe in supporting our
teacher's professional growth.
10

We offer a competitive salary,
benefits, and various avenues to
professional advancement.
---