Van Duyn Summer School Students Learn Entrepreneurship through Brilliant Young Minds Book Club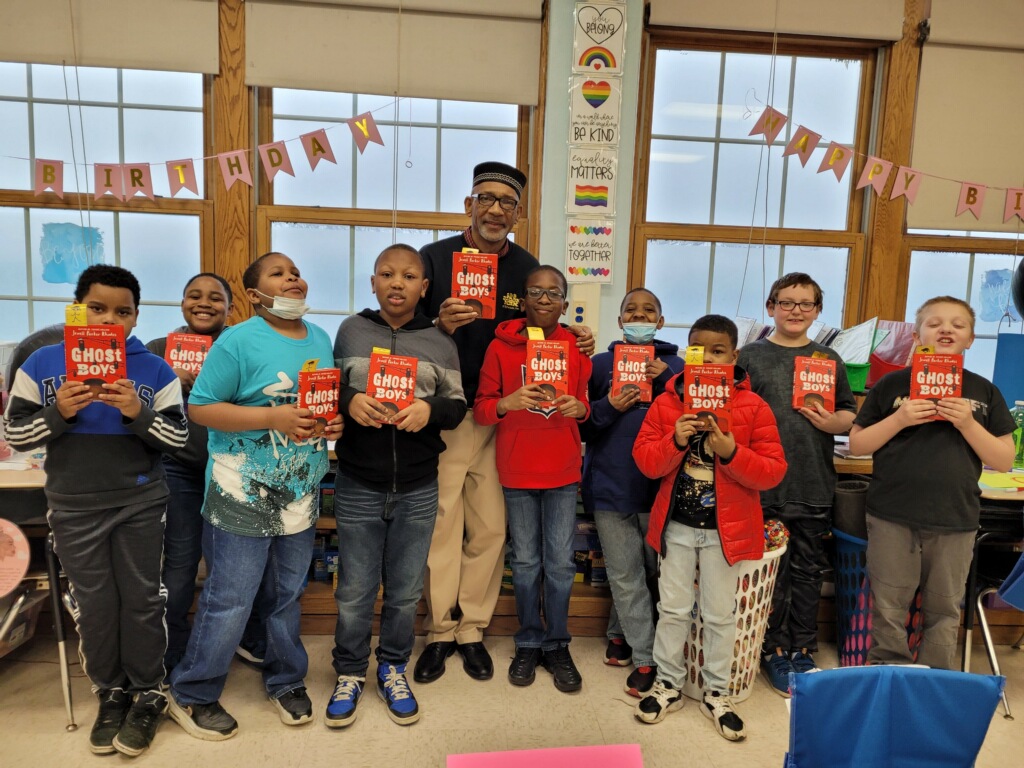 Young men from Meachem and Van Duyn participating in this year's summer school programming had a unique opportunity to learn about entrepreneurship firsthand through a project offered by Brother Jerome Walker and the Brilliant Young Minds Book Club!
The students read 'Danny Dollar Millionaire: The Lemonade Escapade' by Ty Allen Jackson, learning about finance, banking, investing, and entrepreneurship. Then, they made and sold tie dye socks, working together to decide how their profits would be spent.
"We learned financial literacy," Meachem incoming 5
th
grader Justin Shugars explained. "That means we learned how to be smart with money. We learned that you can put it in bonds and save it up to become a millionaire!"
Throughout the summer program, the book club enjoyed conversations touching on saving and investing money; the use and value (or not) of credit cards; how to deal with the emotions associated with success, achievement, and failure; career goals; reading comprehension and public speaking; and professional demeanor, including etiquette and dress.
In addition to their business lessons, the students also learned how to tie a dress tie so they could represent themselves as business professionals. Thanks to Mr. Walker and Walter Eiland and Glen Williams of 100 Black Men of Syracuse, each student also received his very own tie to begin their collection.
"I'm going to wear my tie to church… and to my sister's wedding," Clary incoming 6
th
grader Jaden Ganzy said, noting that he would even be able to help his friends tie their ties. "It's fun to learn about how to be a man, and about how to be respectful. Brother Jerome has talked to us and helped us."
"We also learned about how Danny Dollar had friends who supported him and also people who didn't support him," Clary incoming 6
th
grader Paxton Carter III said. "We learned that if you don't support anyone else, then no one else will support you. You have to show respect to earn respect."
"Our ultimate goal for the outcome of the program is that the boys will learn self-esteem, self-respect, self-assurance, and a love of literacy and learning," Mr. Walker shared. "We work on their reading comprehension – I've really never seen a group of young men so excited to read! And as they improve their reading, they also improve their public speaking and self-expression."
The Brilliant Young Minds Book Club currently meets two days each week throughout the school year at Van Duyn; but Mr. Walker hopes to eventually expand the program to reach an additional school. If you'd like to contribute to the Brilliant Young Minds Book Club, you may send donations to 100 Black Men of Syracuse, attention: Brilliant Young Minds Book Club, by visiting
www.100blackmensyr.org
.