West Side Learning Center
---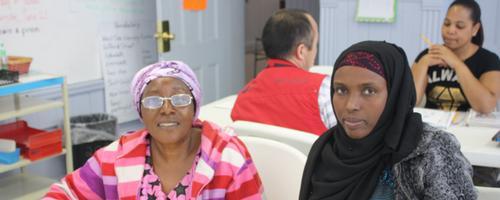 ---
Contact
Office #: (315) 435-4013
Email: wslc@scsd.us
Address
422 Gifford Street
Daytime Schedule
Monday - Friday, 8:30am -12:30pm
Monday - Thursday,1pm - 3pm
Evening Schedule
Monday & Wednesday, 5:00pm - 8:00pm
Announcements
Teaching Assistant Vocational Training Program
This sixteen-week course is offered twice a year and includes technology integration, an internship at a local school, the TA exam pathway and TA job applications. Call for more information.
The WSLC offers many programs for adults who are English Language Learners.
Basic, Intermediate, and Advanced classes for ESOL (English for Speakers of Other Languages) students

Integrated instruction in listening, speaking, reading, and writing English

Group language practice
For more information, or to schedule an appointment, call the main office, 315 435-4013.