Benefits - Human Resources
---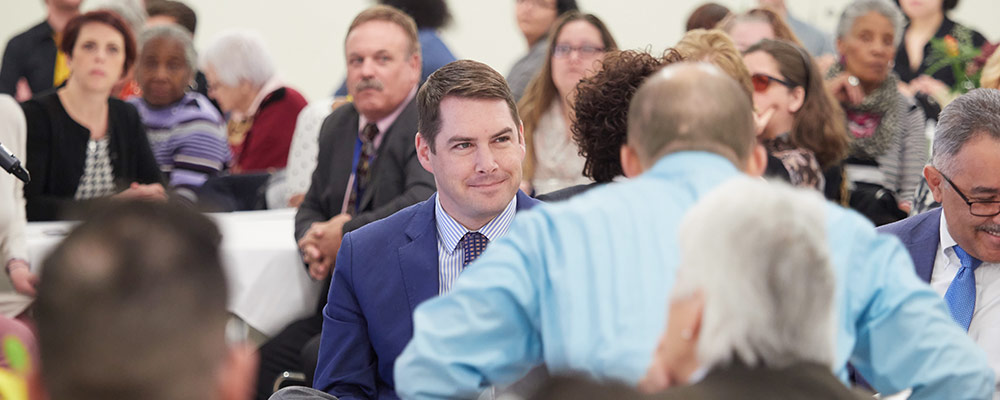 ---
Special Announcement
TRANSITION FROM POMCO TO UMR EFFECTIVE July 1, 2018
---
2018 OMNI Newsletters
---
Important Notice from Syracuse City School District About Your Prescription Drug Coverage and Medicare
Each year, the Center for Medicare Services requires the Syracuse City School District to provide to all enrollees of the District's prescription drug plan a Notice of Creditable Coverage. The school district's prescription drug plan exceeds the coverage provided by a standard Medicare Part D prescription drug plan. Therefore you do not need to enroll in a separate Part D plan. This notice is only pertinent to members, or their dependents, that are eligible for Medicare and are not enrolled in Medicare Part D drug plan. *If no one is eligible for Medicare in your household, you may disregard this notice.*

---
---
2018-2019 Employee Benefit Contribution Rates (by Bargaining Unit)
Units 1, 7, 8, and 10 (Syracuse Teacher's Association)

STA INSURANCE RATE CHART 2018-2019

Unit 2
Unit 2 10 month Insurance Rate Chart 2018-2019
UNIT 2 12 month Insurance Rate Chart 2018-2019

Unit 3A & 3C
Unit 3A & 3C Insurance Rate Chart 2018-2019

Unit 5
Unit 5 Insurance Rate Chart 2018-2019

Unit 6
Unit 6 10 month Insurance Rate Chart 2018-2019
Unit 6 12 month Insurance Rate Chart 2018-2019

Unit 9
Unit 9 10 month Insurance Rate Chart 2018-2019
Unit 9 12 month Insurance Rate Chart 2018-2019

Unit 11
Unit 11 10 month Insurance Rate Chart 2018-2019
Unit 11 12 month Insurance Rate Chart 2018-2019

Unit 12
Unit 12 10 month Insurance Rate Chart 2018-2019
Unit 12 12 month Insurance Rate Chart 2018-2019
---
2018-2019 Health Insurance Summary of Benefit Coverage
Below are the Summary of Benefits Documents for the Syracuse City School District health care plans:

2018-2019 SBC HIGH DEDUCTIBLE HEALTHCARE PLAN (HDHP) 1

2018-2019 SBC POINT OF SERVICE (POS) HEALTHCARE PLAN
---
EYEMED
Effective
July 1, 2018
Units 2,3,5,6,9,11& 12
vision coverage will be provided by EyeMed.
Please take a moments to look through the attached documents for information on this new and exciting vendor.
If you need additional information, contact the Benefits Team at 315-435-4171
---
---
Flexible Spending Account
PLAN INFORMA
TION:
2018 FSA FAQ
FSA OVERVIEW
FSA MOBIL ACCESS
FSA SET UP INSTRUCTIONS
FSA BENEFITS DEBIT CARD INFO
FSA CLAIM FILING INSTRUCTION
Questions regarding the program or your specific FSA, please contact the POMCO Group by calling (800) 836-1878.
---
Family and Medical Leave Act
The Family and Medical Leave Act (FMLA) entitles eligible employees of a covered employer (SCSD) to take an unpaid, job-protected leave for specified family and medical reasons.
Upon receipt, our team will respond to your Family & Medical Leave (FML) request and determine eligibility within five (5) business days.
Questions regarding the process or your request in general? Contact the Office of Human Resources at (315) 435-4171 or email.
---
Extended Leaves of Absence
An extended leave of absence is typically for a period of one (1) school year. Please refer to your Union Contract for specific guidelines on requesting a leave. To be considered, complete the electronic application below.
Please note: Submission of the electronic application form does not guarantee approval.
**You will be contacted by a member of the Benefits & Leaves team for any additional information necessary to process your request.**
---
FOR RETIREES
The Syracuse City School District offers the Aetna Medicare Advantage Plan for it's retirees. Please see the the link below for more information
Resource Links
Plan Info & Forms